Carles Alena: It has been a beautiful week on a personal level
The young midfielder spoke after playing against Tottenham in the Champions League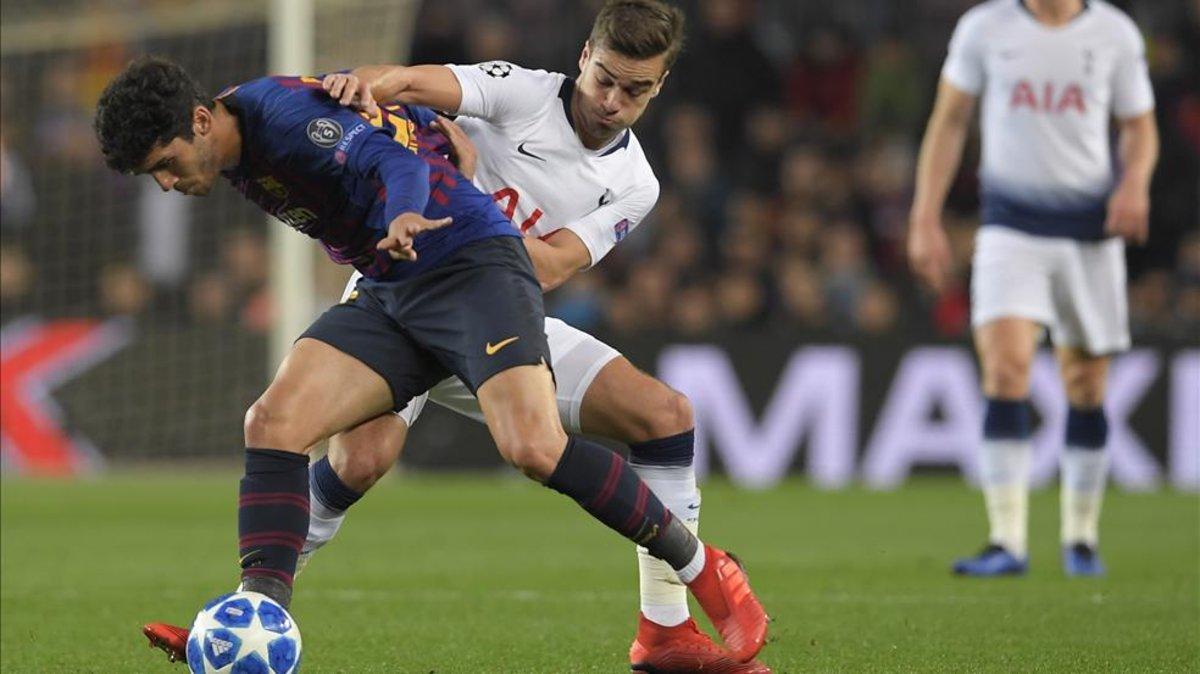 Carles Alena was pleased after the 1-1 draw with Tottenham on Tuesday, because of the current run in the team he is enjoying at Barcelona.
"In the end we could only get a draw, in the season there are a lot of games and the sooner you can seal qualification the better, as we did," said Alena, who started.
"For me it was an important game, in the end we only drew but it was important we qualified top as our objective was.
"Tottenham came with the aim of winning and now they are content and we have to congratulate them. It was a tough group but we did well and now comes the nice part of the tournament.
"The truth is I feel very happy, each game I'm taking as if it's my last. It has been a beautiful week with the goal I scored and getting my first team shirt number, incredible."
Backing dembele
Ousmane Dembele got some praise from Alena. "He's a spectacular player and we have to give him affection because he has a lot of potential and he's shown it," said Alena.
"You don't have to kill him although it's true he's had some slip-ups and he will correct them, I'm sure. The important thing is that he's giving us a lot on the pitch. We have to help him, thanks to the fans and the support that they are giving him."