Bartomeu: Messi will stay with Barcelona and Pogba with Man Utd
The Barça president spoke to English newspaper The Times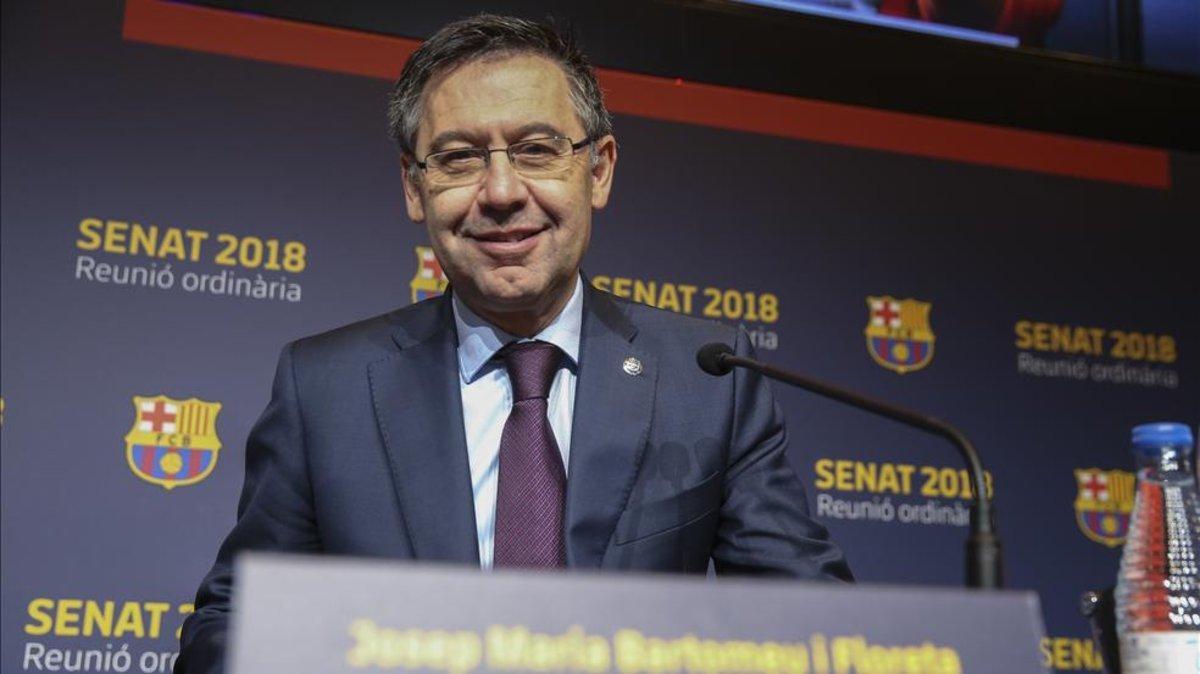 Barcelona president Josep Maria Bartomeu denied making an offer for Paul Pogba in an interview with The Times, in which he also spoke about Lionel Messi and Pep Guardiola.
In the interview, Bartomeu said of the claims Barça offered United Yerry Mina, Andre Gomes and cash for Pogba: "I read these rumours -- not just Pogba but a lot of players. Most of the teams don't want to sell their players. They want to grow. The business is no longer to sell players and earn money. In football, you have to win, to generate funds, be successful. Also, I don't like to speak about other teams' players.
"I'm not talking about Pogba, I'm talking generally. When you hear from agents that a certain player is on the market -- and I'm not saying that about this player, but generally -- I will sometimes call the CEO of that club and say, 'Is it true that you want to sell this player?' If they say yes, I can pass that message to our technical people. Usually, they say, 'No way, not for sale' and that's the end of the matter."
Messi FOREVER
"I think we will have him longer than that," Bartomeu said when asked of Messi's deal until 2021. "He doesn't want to leave. We always tell him he can be a one-club man. That is his project too. Our project is not to sell our best players but, on the contrary, to bring new players with talent, to be more successful, more global, to bring more happiness to our fans. This is what we are doing."
The president also spoke about Manchester City coach Pep Guardiola. He is convinced that one day he will return to Barça.
He said: "[Pep] is a genius. I read a few days ago that he's planning in the future to come back to Barcelona and maybe take care of La Masia. I think it's good news for our club that he could do that one day.
"He knows the door is always open for him. Even when he told us he wanted to leave in 2012, we suggested to him he could take care of La Masia. He preferred [a clean break]. Nobody told him to leave Barcelona. He could come back in future. He knows this. Why not?"