Bartomeu: Barça's history is 120 years of permanently overcoming things
The president spoke about the club's history in an interview with Barça TV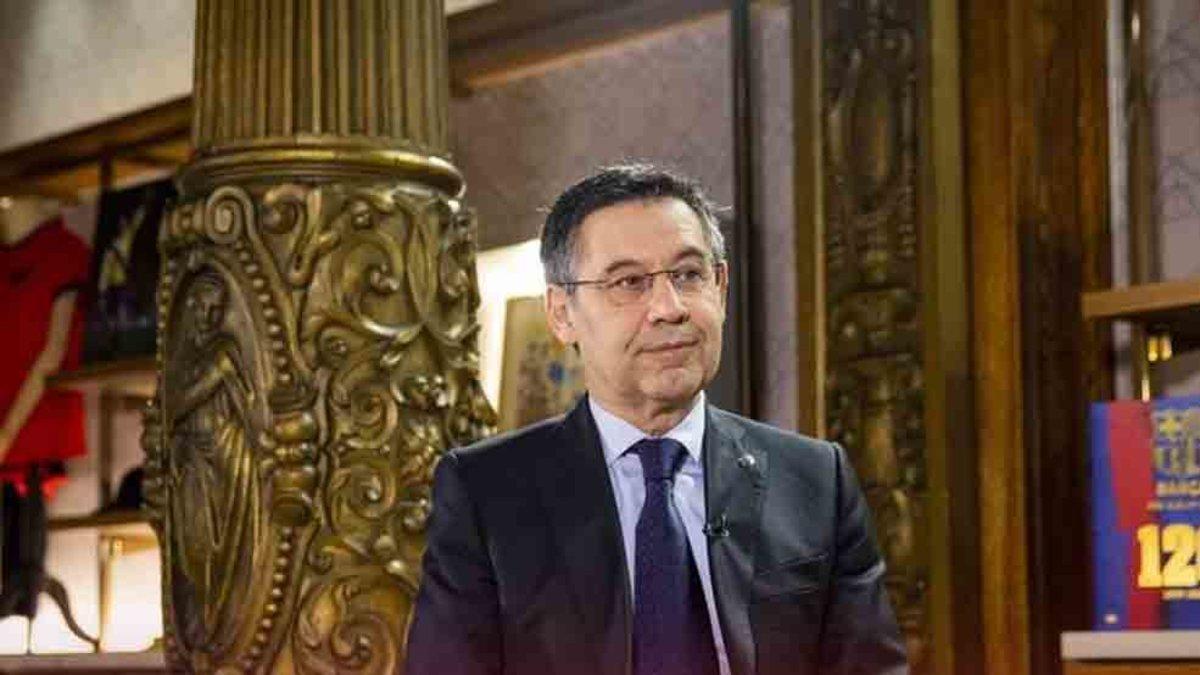 Josep Maria Bartomeu looked back over 120 years of Barcelona history in an interview with Barça TV on the club's birthday on Friday.
"Barcelona's history is 120 years of permanently overcoming things," he said. "It's 120 years of obstacles which we have overcome which have made us stronger all the time. It's 120 years of success and defeats which have made us stronger."
The Barça president assured that the legacy of Joan Gamper lives on but that it would have been difficult to imagine just how far the club would go.
"(Gamper) was a visionary, there's absolutely no doubt about that," Bartomeu added. "But to imagine that 120 years later Barça would be the biggest club in the world would have been complicated.
"I think Gamper and his group of friends that founded the club had a background of democracy and a Catalan identity (and wanted to be) a multi-sports club on a universal level, but the fact that Barça ar a club with 144,000 members, more than 340 million followers on social media and is a reference for other clubs in many sports around the world was difficult to imagine."
Bartomeu also had words for Kubala, who he feels played an important part in the Blaugrana's history: "More than 60 years have passed but everyone still remembers him, bot just that that saw him play but people that never saw him play, too. He helped us grow, become winners and unified the club even more."
The arrival of Johan Cruyff also represented a before and an after in FC Barcelona's history: "With Cruyff, we began to enjoy success, like that first league title with him in the 1973-74 season. Or the 0-5 at the Bernabeu which represented a spectacular change in our history.
"The arrival of Cruyff as a huge player had a huge impact. A player that arrived with a different playing style, from the Dutch school. But the bigger impact came when he became the coach. As a coach, he brought us a different vision of play, with the help of Carles Rexach. He created the Dream Team, which played differently and with a style that was added to the youth teams.
"That legacy lives on today. It's our style of play, our way of thinking. It's how we want to play and compete. It's how we want to develop players."
Bartomeu also spoke about recent success, unprecedented in the club's 120-year history: "We're privileged because this has never happened before. Since 2003 when Ronaldinho signed, we have been smiling again. The eruption of (Lionel) Messi then changed everything. He is the best player in the history of the game, he's marking an era of huge success."