Barcelona on the offensive for Arsenal right-back Hector Bellerin
Sergi Roberto had been filling in at right-back before the switch to a back three
Aleix Vidal is another option but he has been ruled out until the end of the season.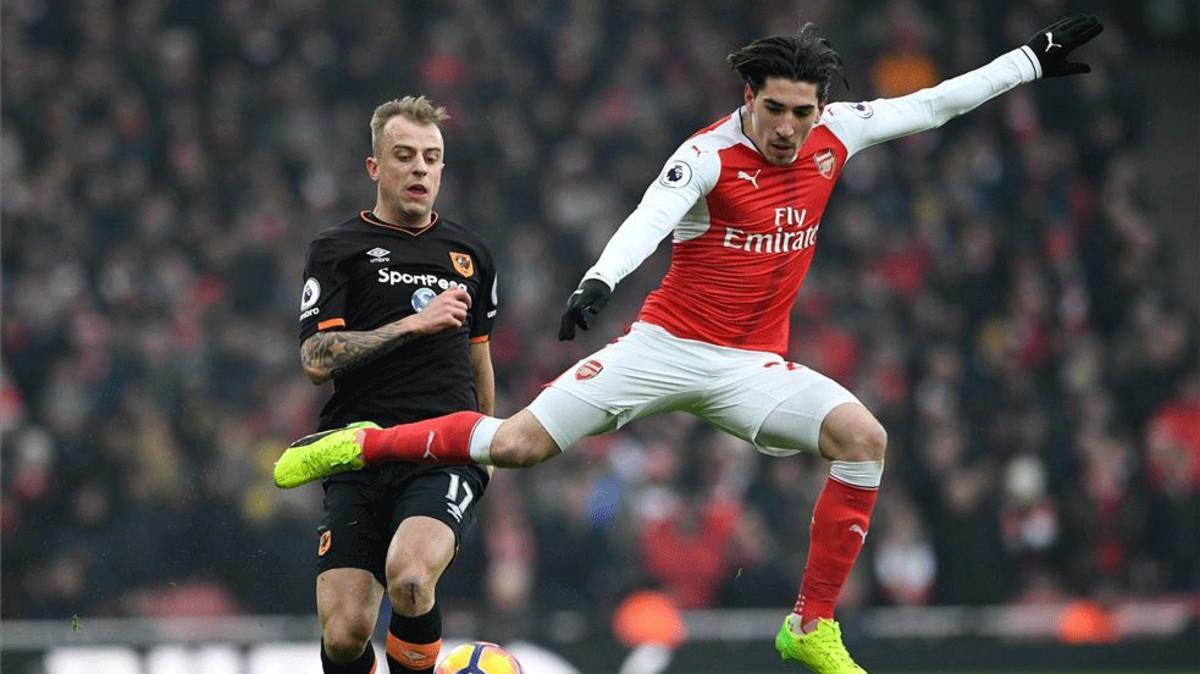 Robert Fernandez has kept his word. In September, as reported by SPORT, the sporting director met with Hector Bellerin's people to explain Barcelona's interest in signing him for next season. Since then, there's been regular contact. The club have followed the player and there are no doubts: Bellerin is the ideal signing for the right-back position for 2017-18.
Robert has done his homework and in recent weeks meetings with the players agent have led to beginning to work on the details of the operation. The route is being designed.
Against Barça is the new contract the player signed with Arsenal this season. He's on a good wage and is a personal bet of Arsene Wenger. Not only does he have five years on his deal, but he's on around 120,000 pounds a week. That wouldn't be a huge obstacle, but Arsenal's desire to keep him would be.
Barça feel the time is coming up to talk to the English club. During the international break some important issues could be resolved: Luis Enrique's replacement should be tied down and Arsene Wenger should notify Arsenal whether he will extend his contract.
In September we revealed Bellerin would cost around 35 milluon euros. Things have changed. Despite Arsenal's discrete season, Hector's continued to progress and his price is likely to have increased -- he's sought after.
In England reports says at least 40 million will be required to land the young Spaniard. Barça have negotiated with Arsenal before. In principle, a meeting with Richard Low, Arsenal's director of operations, is set for the end of April.
The messages from Robert are clear: Hector is the priority and he wants the deal under control before the end of the season. Interest from other clubs, such as Manchester City, does not worry him. The main thing is to work on Bellerin's desire to return to Catalan turf. With Bellerin on side, it makes convincing Arsenal easier and is just a matter of time.