NEWS
Barcelona meet with Brazil youngster Endrick's camp in Catalonia
The 16-year-old is one of the most wanted young players in football
Barcelona have made their move to sign Palmeiras star Endrick, SPORT have learned, and there has already been a first meeting in the Catalan capital.
Barça's sporting commission met with the team that advises Endrick, who turned 16 in the summer, after they flew in from Sao Paulo to align positions.
In the meeting, Barça transmitted to the agents what was already known: that the player has been monitored in detail by the club for a long time, that he has passed every test and that he is one of the club's targets in the Brazilian market.
Barça feel that, medium-term, Endrick can become one of the best players in the world. At 16, he has already been called up to the first team by Palmeiras, although he has not yet made his debut.
He has outgrown the youth teams and is now looking for new challenges after a meteoric rise. He is in the first team dynamic as the club decide what is now best for his growth.
Endrick signed his first professional deal in July. It's a three year contract with, per reports in Brazil, a €32 million release clause.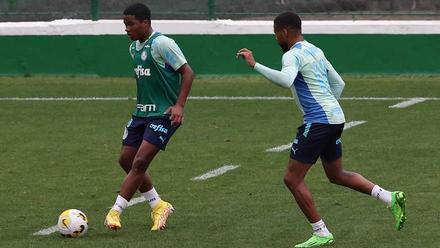 Barcelona's formula to sign Endrick depends on direct negotiations with Palmeiras next summer, once the current campaign ends. The Blaugrana have their hands tied financially at the moment and in theory don't plan to make an offer yet for a player that could only come to Europe in 2024, when he turns 18.
The money will be key. Barça are not the only club in the race. Paris Saint-Germain and Real Madrid are also keen, along with others.
Deus e inexplicável só tenho a agradecer a ti, 16🕺🏾🙏🏾 pic.twitter.com/0xa2TEghL3

— Endrick (@endrickii) September 19, 2022