Barcelona interested in PSG's Angel Di Maria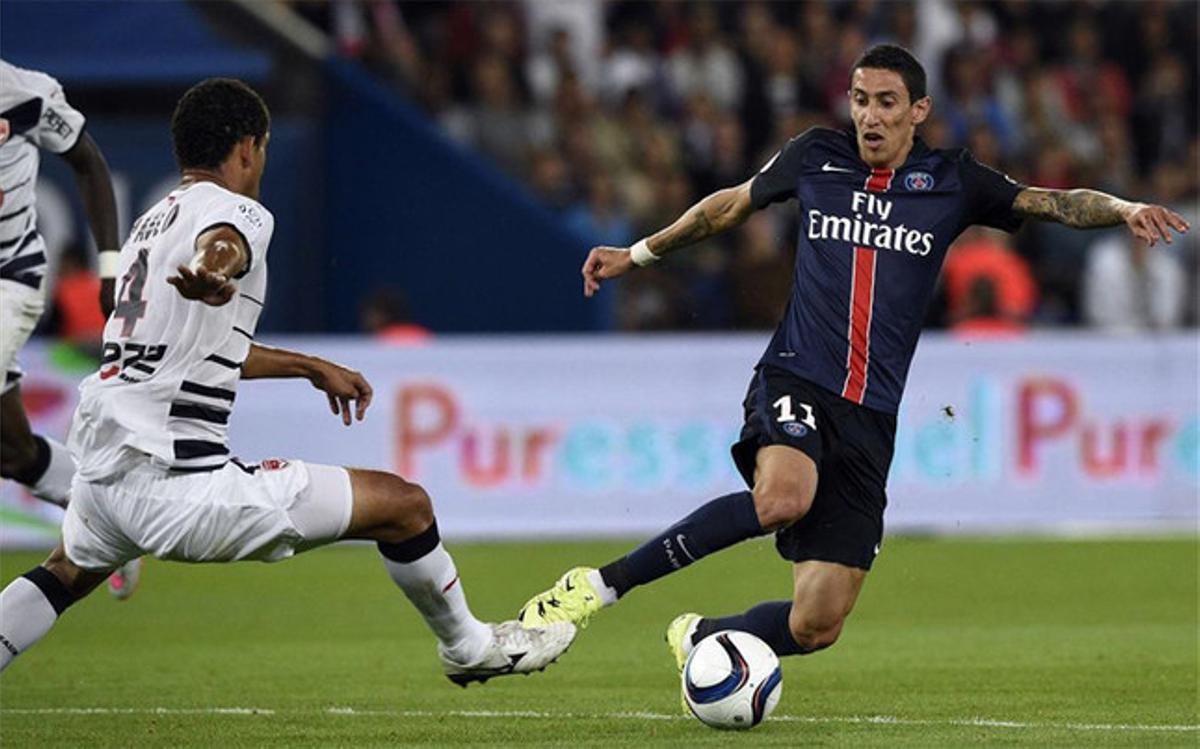 They like his capacity to overload defences and are considering making a move
The Argentine wants to leave, knowing that after Neymar's arrival he'll get few chances
Angel Di Maria could go the opposite way to Neymar and become his replacement at Barcelona. They are interested in the Argentine player, although evidently they have other options too because their relationship with Paris Saint-Germain is not the best right now.
There are various factors that could tip the balance in Di Maria's favour, with Barcelona having attempted to sign him on other occasions.
Barcelona see him as a player with similar characteristics to Neymar, a winger with great quality and someone who can break through rival lines, play on both wings and defend better than Neymar did.
They have attempted to sign him twice before in the previous two summers. His high salary and the possibility of breaking financial fair play rules blocked it, but the interest was always there and now it is bigger with Neymar gone. At 29, although he doesn't have the explosive youth of Dembele, he does have characteristics which might adept better to the Blaugrana's game.
Di Maria arrived in Paris two years ago from Man United, failing to adapt to English football. He arrived for 63 million, 12 less than what he cost the Red Devils from Real Madrid. He has a contract until 2019 with PSG, and wants to leave with Neymar now in his path. Especially with the World Cup coming up. If he comes to Barcelona, he can link up with his international team-mates Messi and Javier Mascherano.