Barcelona B name captains for new season, led by Alex Collado
Óscar Mingueza, Oriol Busquets and Jandro Orellana will be the other three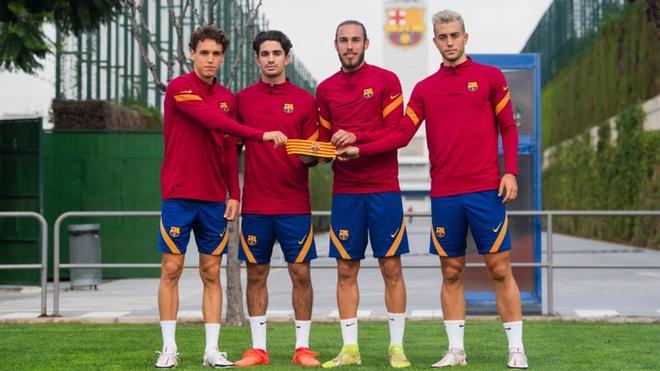 Barcelona B will have four new captains for this season with last season's skipper Ferran Sarsanedas no longer in charge of the armband.
Sarsanedas has had a number of injury problems and has decided to step to one side to let other players take on the responsibility.
Therefore, the new captain is Alex Collado. He will be supported by Óscar Mingueza, Oriol Busquets and Jandro Orellana as Barça B look for promotion back to the second division.
Collado had the chance to leave Barça on loan in the summer but his desire is to succeed at Camp Nou and for that reason he's happy to stay with the B team for now.
"I am really happy to have been chosen as captain," he said. "For a player from La Masia, it's a privilege and also a responsibility to take over from great teammates like Sarsanedas and Monchu.
While Sarsanedas has had injury problems, Monchi has left on loan for Girona.