Barça's De Jong: We have a lot of confidence going into the Clasico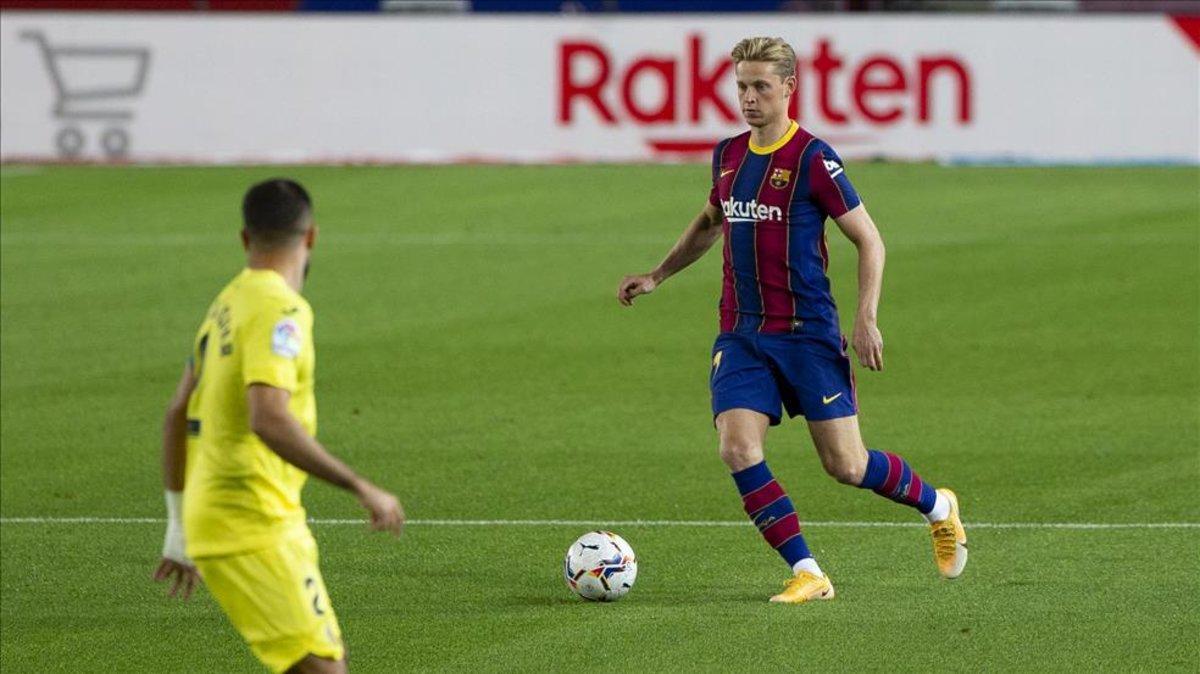 The Dutch midfielder is looking forward to Saturday's game against Real Madrid
Barcelona midfielder Frenkie de Jong says the team have "a lot of confidence" going into Saturday's Clasico at Camp Nou even though they expect a "tough game" against Real Madrid.
"It will be a really difficult game for us, Clasicos always are because Madrid are a good opponent, but we have a lot of confidence and have a great team," De Jong said.
The Dutch international said it's "fantastic" to be able to play these types of games and "to fight" against Madrid to see who's the best side. "It's fantastic to play a Clasico t see who's ahead of who," he commented.
He continued: "I played my first Clasico at Camp Nou last year and you feel it's a different game compared with others. You know the entire world is speaking about this game for weeks."
On last season, he said: "When you play for a club like Barcelona and you don't win a single trophy, it's always disappointing."
And on Lionel Messi, he finished: "It's always good to have someone like Messi in the team because he's the best in the world. I want to play well and be an important part of the team, to help the team win trophies this season. At Barça, you always have to try and fight for every trophy."