Barça midfielder Busquets admits they "suffered" in Slavia Prague win
The Spain international spoke after the 2-1 win in the Czech capital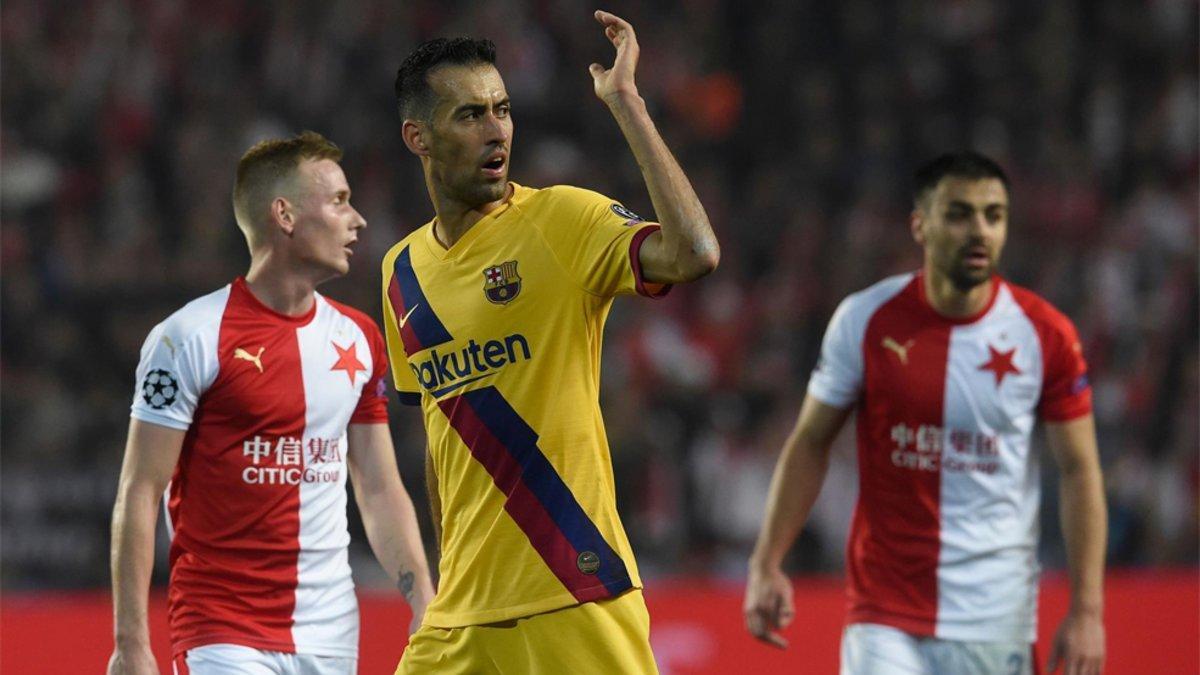 Barcelona won 2-1 at Slavia Prague in the Champions League on Wednesday but midfielder Sergio Busquets admitted they were made to suffer in the Czech capital.
"It's an important victory," Busquets said after the win. "We knew we had back-to-back games coming up against them (in Europe) and winning away is always important. It's really complicated and even group. These three points give us an advantage at the top and we hope to be able to take advantage of that at home in the next game.
"(The final minutes) were difficult. We knew they would take risks, put lots of players forward and if we didn't press it was going to be tough. We had chances but we also suffered quite a bit. They had the game lost and were throwing bodies forward. We had the numbers on the break but we suffered until the end."
On the missed chances, he said: "Sometimes the ball doesn't want to go in. Our second goal wasn't the best but it still counts. We have to keep on going."
And on Lionel Messi, who scored the opener, Busquets added: "He's had a tough start to the season because of injuries. He's fundamental to the way we play and a lot goes through him. He's getting his rhythm back but it won't take him long because he's the best in the world."