Barca following young French star Upamecano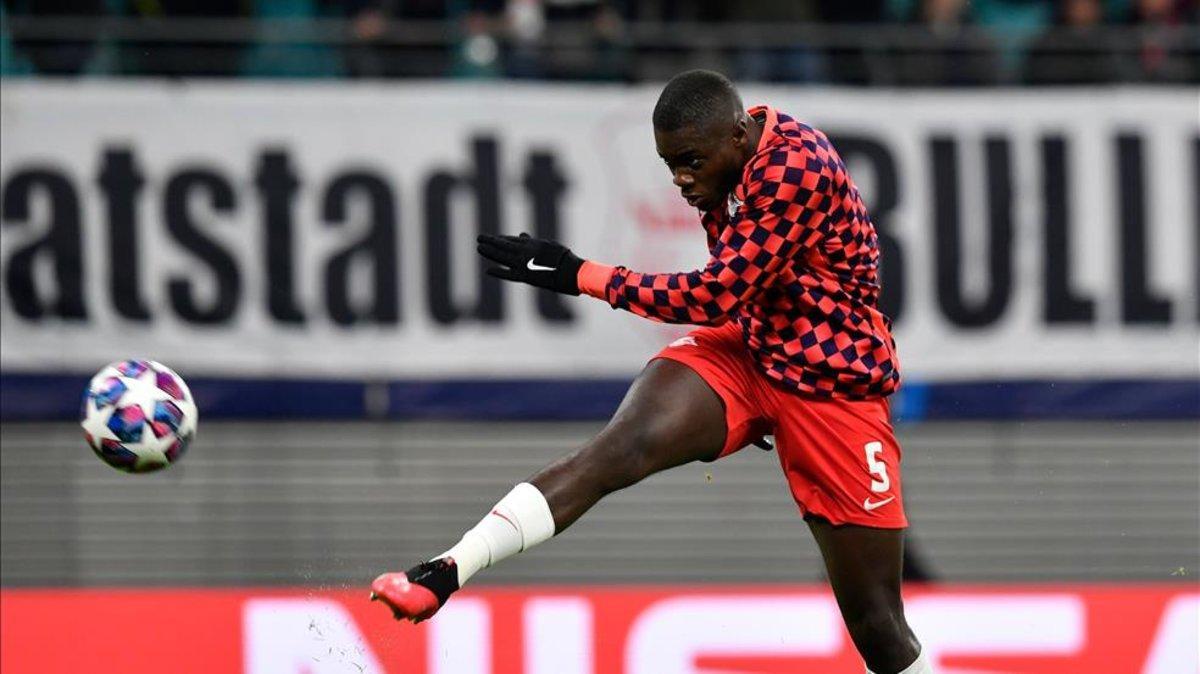 He has a contract until 2021 with Red Bull Leipzig
French centre-back Dayot Upamecano has told his team RB Leipzig that he wants to leave this summer - partly because of the interest Barcelona have shown in him.
He could become one of the big transfer targets for the next window. He's played 100 games for his team in three seasons at the age of 21 and now he wants to move. He could be what Barcelona are looking for in defence.
Per ESPN, Dayot Upamecano has no intention of completing his current contract which runs until 2021. He's told his agents that he wants to leave, and he has a 60m euro release clause in his contract.
Other teams like Tottenham, Arsenal, Bayern and Real Madrid are following Upamecano closely. Barcelona will have work to do to get him.