Barça deny they are negotiating with PSG over Neymar
The club consider Neymar an important part of the team and do not want him to leave
Barça are surprised PSG expect them to open negotiations after their intransigence with regard to Marco Verratti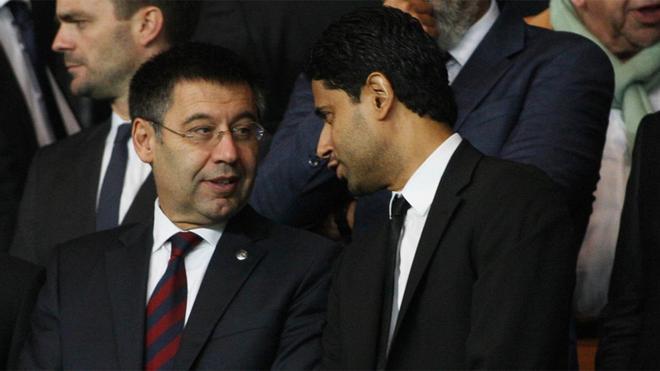 Barcelona have denied reports that they have opened negotiations regarding Neymar's transfer to PSG. Although reports from France claim that once PSG have agreed a deal, they will negotiate with Barça to lower the transfer fee, sources at Barça have told SPORT.es they are not negotiating a fee.
There are several reasons for this firm stance. The main one is that the club consider Neymar an important part of the team and do not want him to leave, especially to a Champions League rival.
But there's another motivation: PSG's routine refusal to negotiate, as in the Verratti case this summer. The PSG directors reacted with open disgust as Barça's moves in the market, and then even when Verratti had made it clear he wanted to leave, there was a lack of respect as they refused to negotiate with Barça. It's hard to understand why PSG think Barça will be open to negotiations now the tables have turned.
Barça, however, have to take two other factors into account. PSG could offer more than the release fee but over a longer period, so it is not so onerous for Nasser Al Khelaïffi. And secondly, if Neymar accepts PSG's stratospheric offer and decides to play for PSG. In reality, both parties are waiting for Neymar's decision.