Barça defender Kounde: Xavi knows that I want to play at centre-back
The Frenchman has been used as a right-back since joining from Sevilla
FC Barcelona defender, Jules Kounde, said he has been assertive about his desire to play at centre-back in an interview for El País: "It's my favorite position and the one I like to play in. Xavi knows it".
However, the Frenchman, who has arrived this summer market along with Lewandowski, Raphinha, Kessie, Christensen, Bellerín and Marcos Alonso, pointed out that he is at the service of the team and adapts to theur needs: "I am never going to refuse to play, but in my formative stage I have always been central defender and I consider that it is the position in which I have many more concepts."
The former Sevilla player also spoke of the challenge of playing at the Camp Nou and the motivation with which he faces this new chapter of his career: "I hate losing. I think it's something that comes from when I was little. We have made several signings and the fans have been excited."
Guardiola and Xavi
Kounde also highlighted the option of signing for Pep Guardiola's Manchester City the previous summer market: "He called me. He told me he loved me and that he thought I would fit in with his way of playing."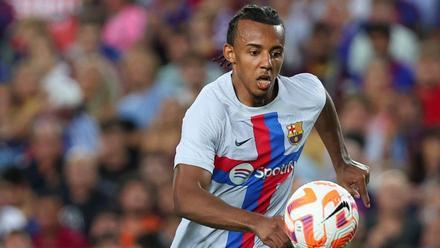 Along these lines, he found common ground in his conversation with Xavi Hernández during this window: "I talked a lot about football with both of them. I realised that both of them had seen me play and knew my abilities perfectly. They weren't just talking: they were very precise conversations."