Arturo Vidal brings life and intensity to Barca's play... as a winger
Setien used him against Eibar on the left wing and he impressed there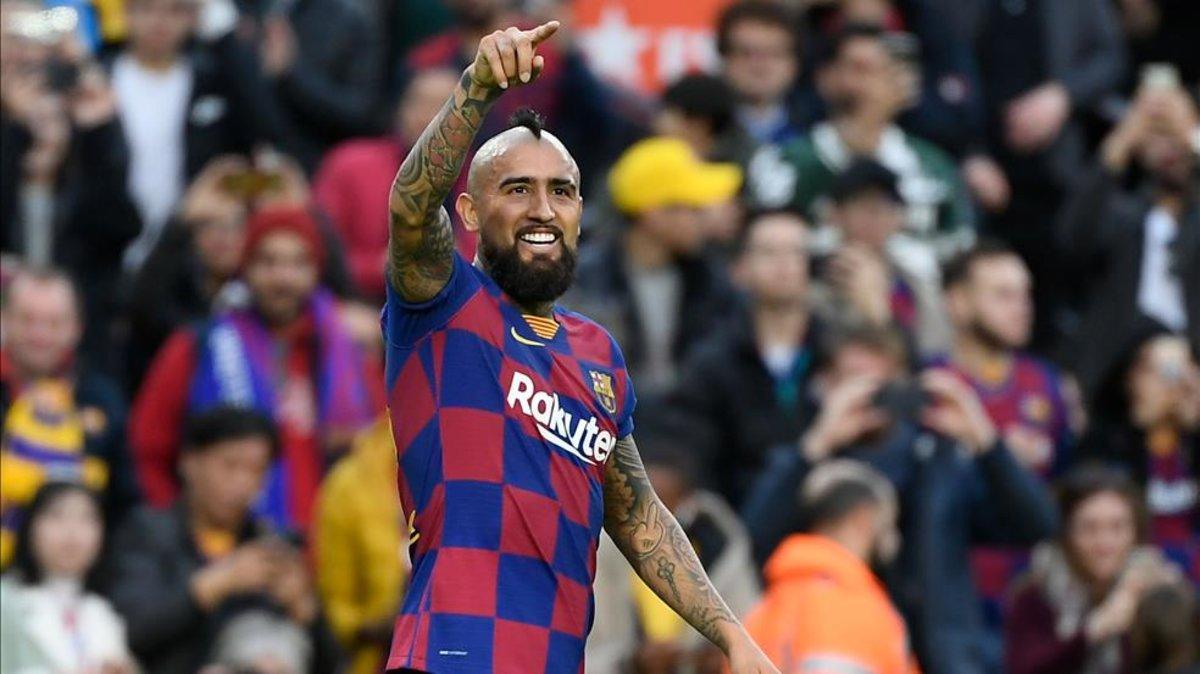 Quique Setién is still working on his best set up. He used Sergi Roberto as a right winger a couple of weeks ago and against Eibar he played with Arturo Vidal on the left.
The Chilean worked hard there, adding aggression, physicality, pressing. It's nice to watch a player so committed and it's contageous for his team-mates. He's not a virtuoso on the ball or a magician but shines in his own way. Here especially in the first half, always appearing and trying to get involved.
He was Messi's best team-mate, always looking for him and combining. After 20 minutes he had two shots at goal, one saved, the second into the side netting.
Vidal's mobility helped Messi for his second goal, teeing up the Argentine. He is an insurance policy and helps bring intensity and joy to Barcelona's play.