Antoine Griezmann: I don't know how to dribble
The Frenchman spoke at a Puma event with Luis Suárez, Umtiti, Oblak and Henry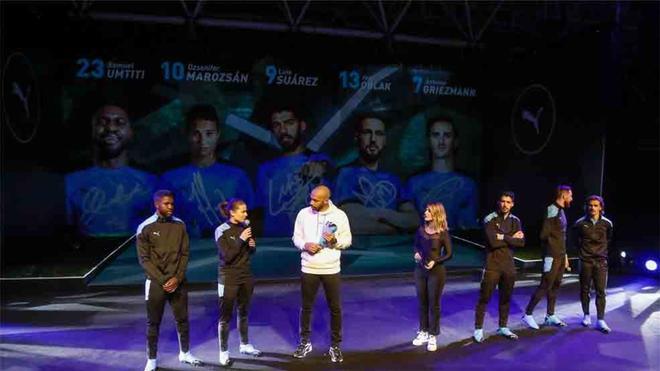 Antoine Griezmann was one of various players invited by Puma to the presentation of the new model of his boots at an act in Cornella.
"I don't know how to dribble, I like to take one or two touches, at pace," said Griezmann at the event, presented by journalist Dana Boronat.
"I like that the ball comes out cleanly and to shoot at goal," added the Frenchman, who returns to Barcelona having got his goalscoring scent back with his country.
Barcelona duo Luis Suarez, Samuel Umtiti and Atletico's Jan Oblak were the other La Liga stars at the event, while Thierry Henry was also there.
He joked at Umtiti's expense: "They say these boots will help him defend better."