Ansu Fati to only face a one-match ban for his sending off vs Espanyol
The referee's report didn't consider it an intentionally dangerous challenge so he should only miss one LaLiga game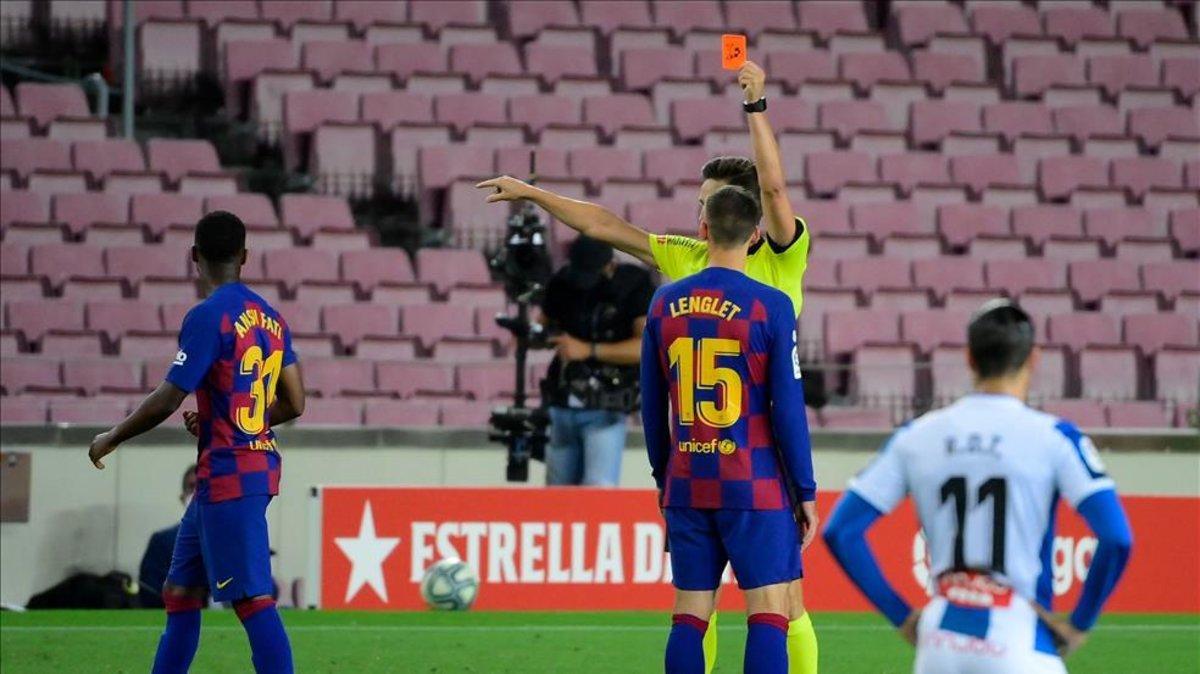 The worst bit of news for FC Barcelona following their victory over Espanyol was seeing Ansu Fati sent off. VAR informed the referee that Fati's challenge was worse than the official originally believed. The good news is that Ansu should only miss one match and not three
The referee's report said:
"FC Barcelona:
In the 49th minute, Fati Vieira, Anssumane was sent off for the following reason: making a challenge with his studs up using excessive force, being guilty of serious foul play."
According to the rules, this should see Ansu serve a one-match ban. If the referee had viewed the incident as an intentional attempt to injure the opposition's player, he could be banned for up to a month.
Time to appeal
FC Barcelona have until two o'clock on Thursday afternoon to lodge an appeal. They could then take it to the appeal's commission should they so wish.
Interestingly, any appeal would likely involve Espanyol as their player, Pol Lozano, was sent off the same type of foul.
It's unlikely either side will appeal as the current guide insists that referees must protect players from challenges which could result in injury. VAR adjudged the on-field official had made a clear and obvious error and informed him that both Ansu and Lozano's fouls warranted red cards.
If Barça don't appeal, Ansu will miss the next match against Valladolid but would be available for the game against Osasuna.