Ansu Fati: nearing the end of a frustrating eight-month layoff?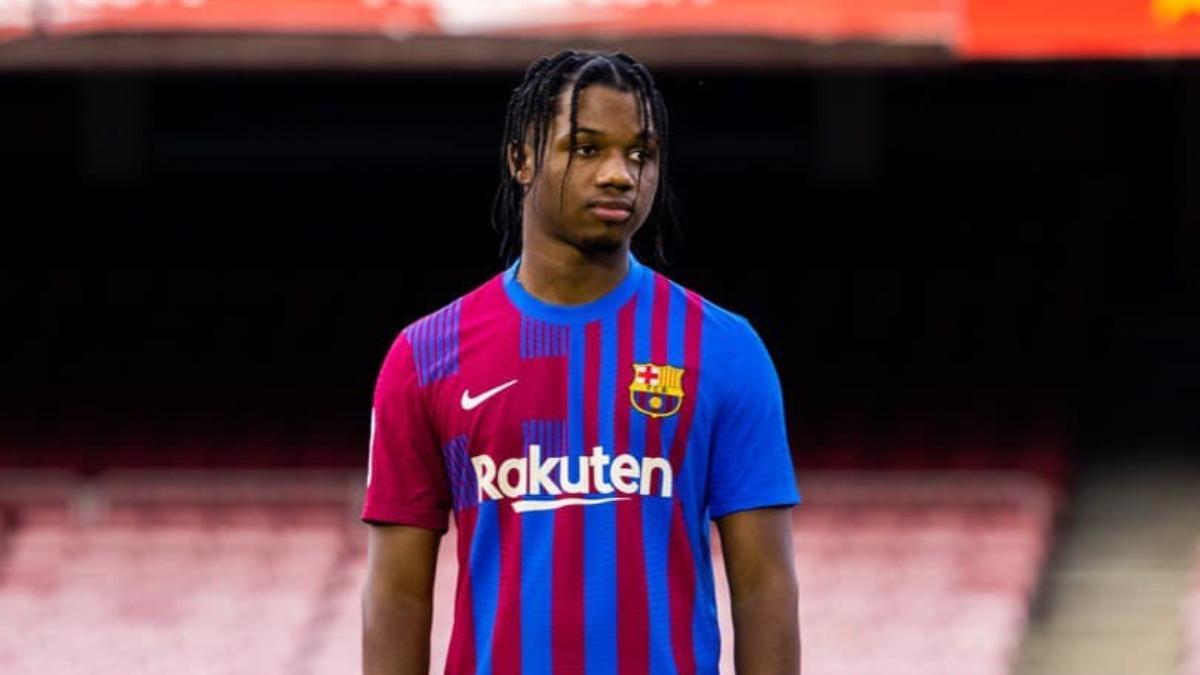 The Barça winger will complete his recovery in Madrid over the next two or three weeks
248 days have past since that fateful November day in Camp Nou, when Ansu Fati was unable to return to the field following the half-time break in the fixture between Barça and Real Betis. In minute 30 he won a penalty which, at the time, didn't seem like it would have greater consequences. Barça's official statement a few hours after the match couldn't have been more devastating for the young forward, who had started his second season in the first team in blistering form, registering five goals and four assists in ten games. It was equally disappointing for the Barça fanbase, who found in Fati one of the only reasons to be hopeful following the Lisbon debacle. This "rupture of the internal meniscus of the left knee" would keep him out for much longer than the four months that the club had predicted in this official press release.
The early stages of his recuperation did not give cause for optimism. After undergoing surgery at the hands of doctor Ramon Cugat, he needed to remain in hospital for five days before he could go home. The signs weren't good from the very beginning. As the weeks went by, the systematic inflammation of the affected knee prevented him from starting the physiotherapy work necessary for the damaged area to heal. Next came the infections. All of these setbacks significantly slowed down Fati's recovery, who needed to undergo surgery several times in order to leave his problems behind him and be able to put enough stress on his knee in order to return to training. Based on what has transpired, it seems that Barça was not absolutely transparent about the forward's condition since the complications began.
Since part of Fati's original meniscus was removed in May, the La Masia graduate has been much more optimistic about his recovery. The recovery, at last, seems to be on track. Ansu has not had any holidays. Rather, he has worked tirelessly - without risking a recurrence - in order to return to fitness as soon as possible, putting himself in the hands of highly regarded physiotherapist Joaquín Juan Sandá. According to a report by 'Catalunya Radio', he left Barça's training ground yesterday after Joan Laporta addressed the players in the dressing room, and is expected to return to training within two-to-three weeks.
The club is still opting for absolute secrecy. They don't want to set any deadlines which will do nothing but put pressure on the player, who has only recently started playing at the highest level. Barça officials are said to be optimistic but careful. While there has been no official statement on the matter, Fati will not play in either friendly against Nàstic de Tarragona or Girona in the Estadio Johan Cruyff on 21 and 24 July respectively. He remains a doubt for the rest of pre-season, and may not even be fully fit by the start of the domestic season on 15 August. We must not lose sight of the fact that Fati has not touched a ball in eight months, and has suffered multiple set backs and obstacles during his recovery.
Signing of the summer?
In these cases, it's not just 'when' he comes back but 'how' he comes back. Before getting injured, Ansu Fati was impressing Barça's fans with his attacking contributions. The physical and mental consequences of this injury, however, remain to be seen. Both he and the club's fans must accept that, when he returns to first team action, he will be far from the 17-year old player who dazzled the world when he first broke onto the scene. This is the first step towards his full recovery, and the player needs to find his rhythm. He is a player who has no problem taking on more responsibility than his age would suggest. However, to avoid frustration, it's best to not set our expectations too high.
Whatever happens, in another troubling transfer window, the return of Ansu Fati will be welcome news to Ronald Koeman and his team of coaches. The arrivals of Memphis Depay and Sergio Aguero will also bolster Barça attacking band, with the futures of Leo Messi, Antoine Griezmann and Martin Braithwaite currently unclear.