Alisson: "When I looked at Messi and Suarez, they were thinking about Roma"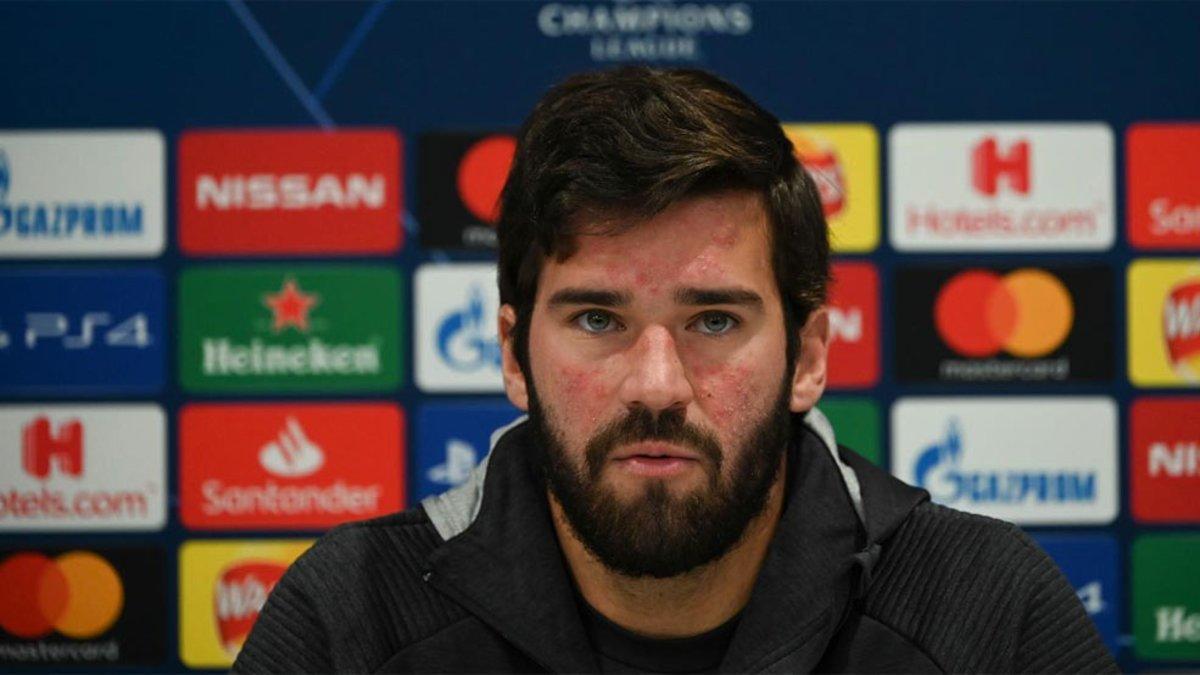 The Liverpool goalkeeper remembers that incredible night at Anfield when they knocked Barça out of the Champions League
Liverpool's number one, Alisson Becker, gave an interview to 'The Independent' and spoke about many topics - including their historic win over FC Barcelona at Anfield. "I knew how important the defensive phase was. If you concede once, you're pretty much dead in the mind. And when we scored the second goal, we believed that we could really make a miracle happen."
And whilst it increased the confidence of Jurgen Klopp's side, it had the opposite impact on Barça. "I think in that moment, they were remembering that Roma game because when I looked at Messi and Luis Suarez, they had their heads down with their hands on their hair like they were feeling it's coming again."
"Barca were thinking about that game against Roma for sure and they were talking about it," added Becker. "Everyone from Barca was saying they had learnt from that experience and it will not happen again." But it did.