Ajax midfielder De Jong tells Barcelona he wants to sign for them
The midfielder wants to move to Camp Nou either this summer or in 2019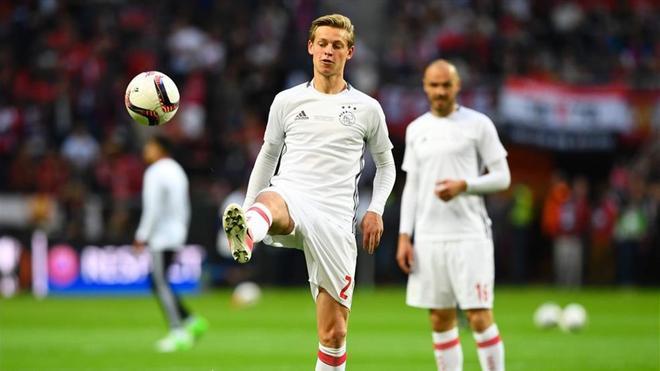 The time has come to make decision and Barcelona know that they must prioritise signings in midfield after Antoine Griezmann's no. The Catalan club have sounded out various players. On the table, for a number of months, has been the possibility of signing young Ajax midfielder Frenkie De Jong. The news is that the player has given the green light to a move after several meetings and Barça must decide if they sign him now or wait until net summer, given he is only 21 years old. He's one of the three options they have at the moment.
Barça have followed him for a long time. He fits the profile they're looking for. Despite his youthfulness and fears he's slightly weak, the coaches are convinced he could be a key player in the future. A player that Barça cannot let escape. Previous sporting director Robert Fernandez made the first contact with the OK from Ernesto Valverde and things have moved on in recent weeks.
The main problem is Ajax. The Dutch club don't want to sell, convinced that De Jong's price will rise this season. They don't want to negotiate, but Barça are in a position to put pressure on after getting the OK from the player. The only doubt is whether to sign him now or to strike an agreement for the summer of 2019, something which could open negotiations with Ajax.
Valverde likes De Jong and wants midfielders. The departure of Andres Iniesta and the probable exit of Andre Gomes (and Rafinha) leaves him short in that area.
De Jong is waiting for Barça to make a decision. He's ready to accept the challenge and come this summer and he's also ready to wait until next year. He has big offers, but he wants to move to Camp Nou and has made it clear to Ajax that, if they sell him, he wants to go to Barcelona. That gives the Blaugrana a certain strength in talks with the Dutch club.