AI suggests that Memphis is the best replacement for Messi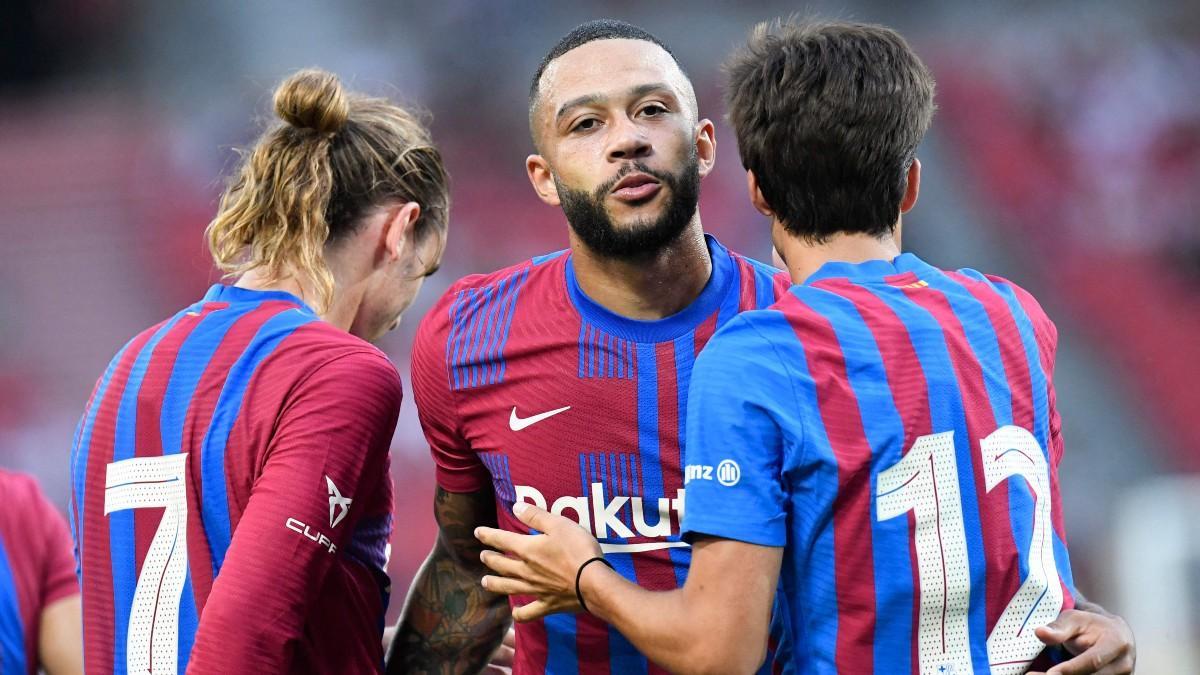 The artificial intelligence company Olocip suggests that Barça's new arrival is best equipped to replace the outgoing Messi
Without Leo Messi, FC Barcelona needs to find the formula that will allow them to continue winning trophies over the next few seasons. Clearly, the first thing they need to do is find someone to replace the outgoing Argentina captain.
The artificial intelligence (AI) company Olocip has carried out a study to identify the best player in Barça's current squad to replace the outgoing number 10. According to the results, the best replacement - with a 73% likeness to the Argentine - is Memphis Depay.
The club's new signing has made a positive impression so far in pre-season, not just on his manager - who already knew him from the Dutch national set up - but also on Barça's fans.
While Memphis was identified as the best replacement for Messi, his numbers are much less impressive. If he were to play every single minute of Barça's LaLiga games this season, he would score 14-15 non-penalty goals and lay on a total of 7-8 assists. The second best replacement would be Kun Aguero, who was identified in the study as Barça's most natural goalscorer. According to the results, if he played only 65% of Barça's minutes in LaLiga, he would score 14-15 goals.