Rami attacks Argentina goalkeeper Martinez: The biggest shit in football
Dibu Martinez has mocked France's Mbappe during World Cup celebrations
Emiliano 'Dibu Martínez's excellent World Cup, together with his charisma, have placed him at the top of football with Argentina.
Apart from being a great goalkeeper, he is just another Albiceleste fan. However, some of his comments and gestures have not gone down well in France. Adil Rami, a former world champion with Les Bleus, has described the stopper as "the biggest shit in football."
After a World Cup in which he was decisive, 'Dibu' has received as many detractors as plaudits. Rami has not hesitated to show his opinion about the goalkeeper on Instagram: "He is the biggest shit in the football world. The most hated man."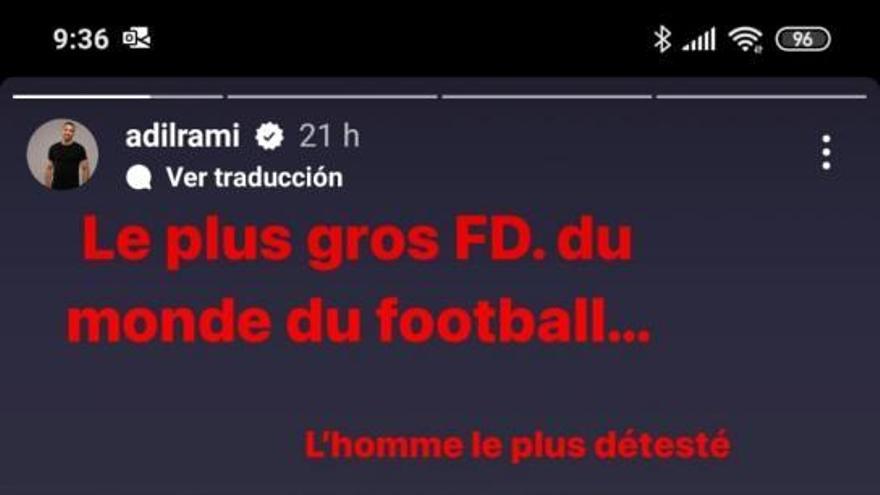 Both the attitude and the gestures of the Aston Villa goalkeeper have been highly criticised in France. His peculiar gesture when receiving the 'golden glove' of the World Cup was highly commented on.
But what really angered Rami were the celebrations in against his former teammate Kylian Mbappé and the image of the baby with a mask of the PSG player on.
el dibu diciendo un minuto de silencio para mbappe pic.twitter.com/ZJDpjnmLF8

— mar 🍒⭐️⭐️⭐️ (@ikoocaina) 18 de diciembre de 2022
Some see it as part of the celebration, others as revenge for Mbappé's words in May about South American football and others as a provocation.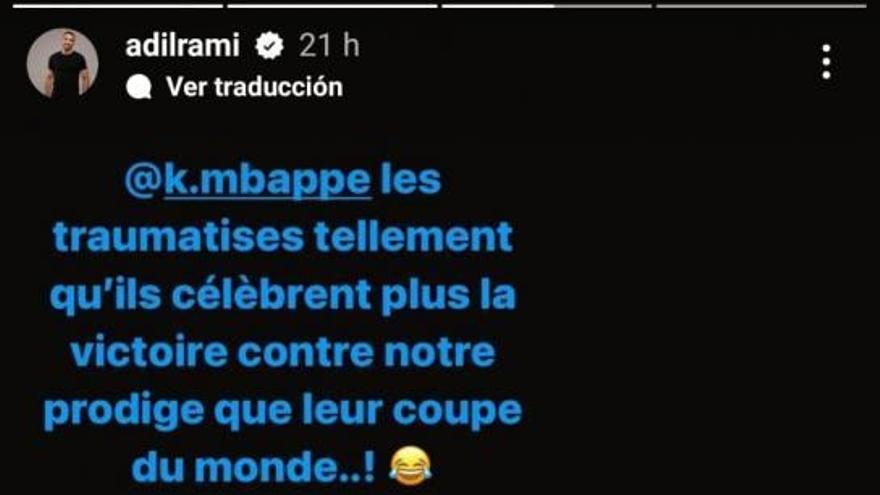 Rami himself wanted to talk about what happened. "Mbappé traumatises them so much that they celebrate the victory against our prodigy more than their World Cup."