OFFICIAL: The Spanish Super Cup will be played in Tangier, Morocco
The Spanish FA have confirmed the date, time and venue of the Spanish Super Cup between Barcelona and Sevilla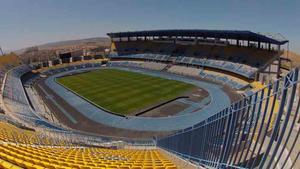 The Real Federación Española de Fútbol (RFEF) - the Spanish FA - have announced today that the Spanish Super Cup will take place on the 12th August in a one-off match in Tangier, Morocco.
Through an official statement, the RFEF have confirmed: "Tangier, located in the north of Morocco, will host the Spanish Super Cup final between Sevilla FC and FC Barcelona on the 12th August at 22:00 Spanish time." The Tangier Stadium, which opened in 2011, has a capacity of 45,000.
The contest which opens the 2018/19 season in Spain will see Barcelona, La Liga champions, against Sevilla, Copa del Rey runners up after losing to Barça, face off in a one-off match.