Adama Traore: Me and Ansu Fati have known each other for a while
The Spain forwards are dangerous and could combine against Switzerland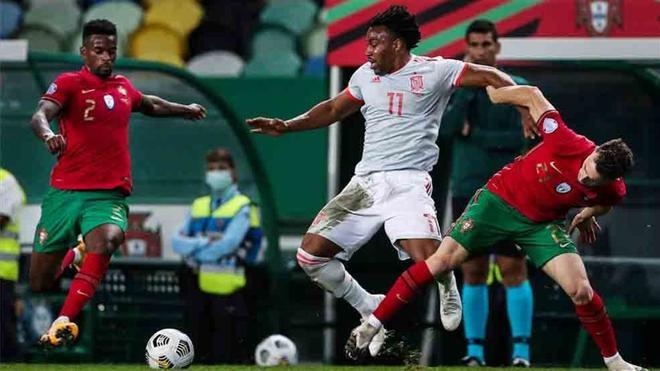 Adama Traore, who came from Barcelona's academy and is now thriving with Wolves in the Premier League, made his Spain debut on Wednesday night against Portugal.
He could start against Switzerland on the right flank, with Ansu Fati on the left. The two go back a ways.
"Robert Moreno and Luis Enrique have backed me and that's why I debuted," said Adama. "I thank the coach for his confidence in me and the staff too. To the medic who was with me so I could be here, I only have words of gratitude."
On Ansu, he said: "I speak with him a bit about everything. I was at the club (Barca) for many years, we have known each other for a long time. We speak about things we went through at Barca."
He joked about his speed.
"I would like to do a 100m race, but I've never done it. I measured it myself on an app. The fitness coaches tell me what I'm running and they are surprised."