Zinedine Zidane: "Real Madrid haven't won anything yet"
Zidane also spoke about the situations facing Jovic and Vinícius at the moment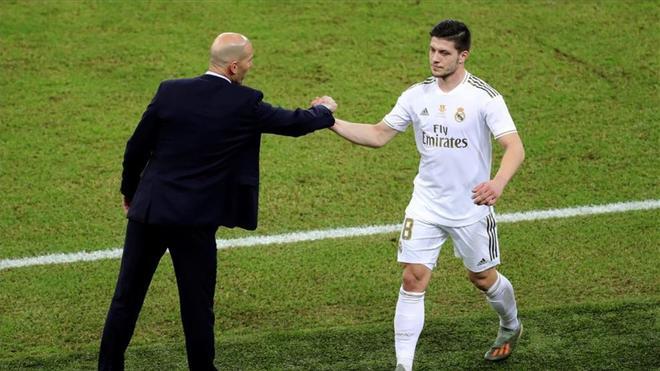 Real Madrid head coach Zinedine Zidane doesn't buy into the idea that Real Madrid have already won LaLiga this season. He insists the club must focus on winning their next three matches, starting with Alaves. "We're in a good position but we haven't won anything yet. We have a tough match and it's going to be difficult because we play a lot of games in a short period of time. We're on the right track but let's see how things end up."
Zidane acknowledged that Jovic was in self-isolation and that Vinicius hadn't trained because he needed to take a new coronavirus test. "The news about Jovic you already know. We are counting on him for the future and I'm sure he'll be back with us soon. With Vinicius, the test didn't go well and he must take another one. That doesn't mean he tested positive. Sometimes the tests give bad results, a lot of times actually, but it'll be clearer once he's retaken the test this afternoon. Due to the protocols, he can't train with the group."
The coach has admitted that plans are already being drawn up for next season. "I can't say what we've spoken about internally, but we've discussed some things and our ideas are clear. We know there are players who are entering the final year of their contract and what we'll do. Right now we need to finish this season and, afterwards, we'll decide what we do." This suggests James Rodriguez's time is up at Madrid.
On Barça's victory over Espanyol, Zidane said: "I watched it but I'm no one to say whether I liked how they played or not. I like football and watch every match I can."
Eden Hazard only has a knock so is a doubt against Alaves but Varane is fully fit and will start.