Zinedine Zidane confirms the return of Achraf Hakimi
The full back is shining at Borussia Dortmund and has a future at Real Madrid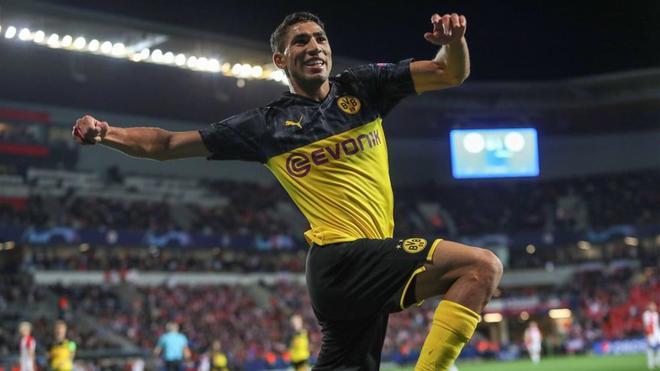 Achraf Hakimi's fine performances at Borussia Dortmund have Real Madrid excited. The Moroccan full-back will return to Los Blancos when his loan spell ends in June and he may end up with a place in the squad next season at the Bernabeu.
Zinedine Zidane said: "We're happy because he's scoring goals with his team," and is keen on Achraf's return.
At 21 he is showing great attacking potential, speed, vision of play and a goalscoring knack. He can play on either side, is versatile and useful for any side. Achraf has six goals and five assists in 23 games this season. If he returns then Odriozola or Nacho may have to go.