Zidane looking for the mole in the Real Madrid dressing room
The French coach is angry that his lineups have been leaked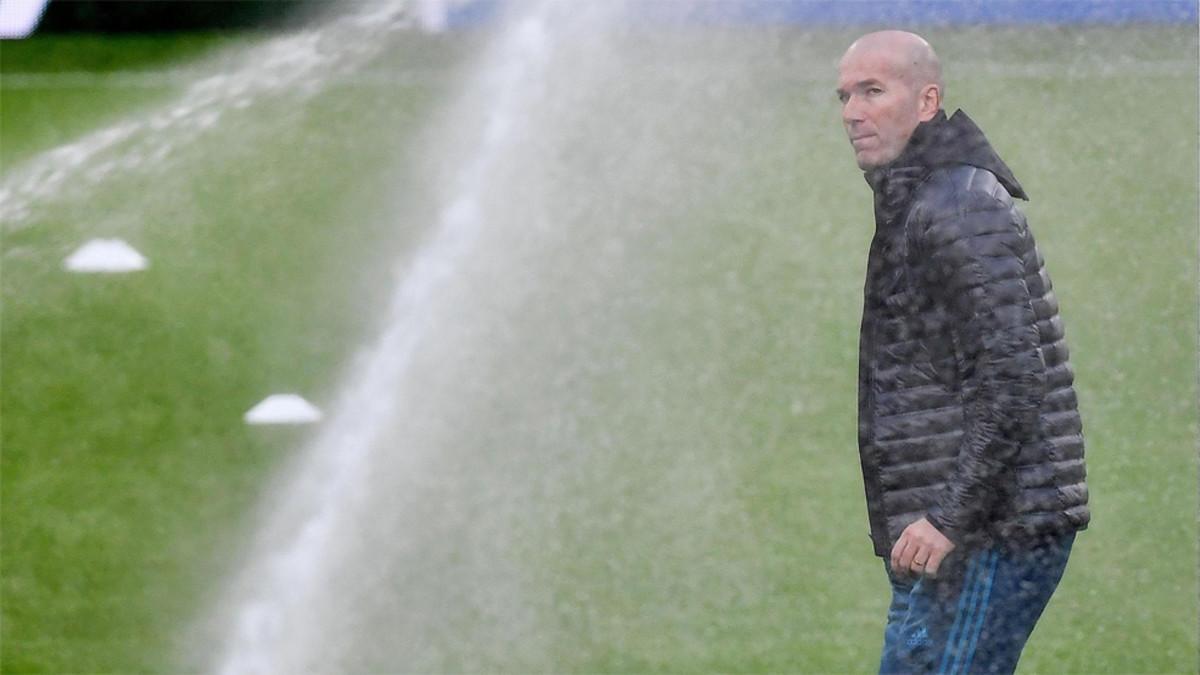 Iker Casillas may well puff his chest out when he learnes that Real Madrid coach Zinedine Zidane is looking for the mole who is leaking his lineups, according to ABC, five hours before some of his side's most important games this season.
It happened in the Clasico against Barcelona (0-3) and in the two Champions League games against Paris Saint-Germain and the club are trying to track down who is leaking the team.
It's not a new story in the Los Blancos dressing room. There was a similar episode under Jose Mourinho in 2011, as told by Polish goalkeeper Jerzy Dudek in his book. It was leaked that Pepe would play in midifelder against Barcelona and Mourinho demanded those guilty of the leak step forward, blaming Granero at first. "Where's the rat? Is it you, Granero?" ... In the end, as everyone knows, Mourinho decided that Casillas was the supposed mole.
A SECOND MADRID MOLE
Now it's Zidane who is looking for the dressing room "rat." He feels whoever it is has betrayed the club and the team in these three games. Against Barcelona, Ernesto Valverde knew five hours before that Kovacic would be starting the game, with Isco on the bench.
Against PSG, the same, in the first leg Unai Emery knew that Isco would play and in the second leg that Lucas Vazquez and Marco Asensio were starting. Leaks that Zidane is not ready put up with and which didn't happen against Juventus, perhaps because the mole was less daring and did not want to get talk after the French coach's clampdown.
Zidane usually gives his lineup to the players two hours before each game. He hopes to keep everyone ready in the case that they needed, but above all he doesn't want to give clues to opponents.