Zidane: Isco is a Madrid player, he's staying here
The coach said that he has "the same hope as always" despite criticism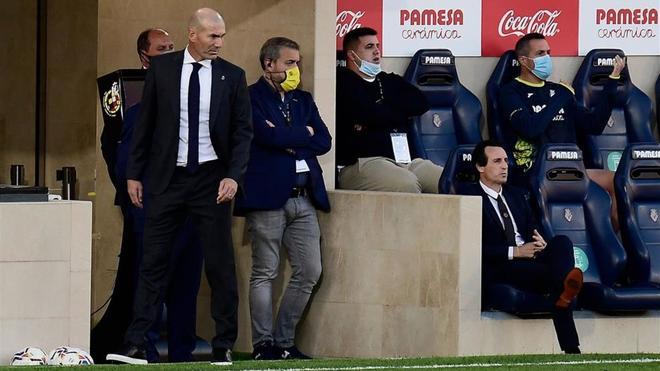 Real Madrid's point at Villarreal was not enough for Zinedine Zidane, who is getting criticised. The coach seems annoyed by this, as well as the speculation over Isco's future.
"Of what happens inside (the dressing room), we won't speak about it. Isco is a Madrid player. He stays here. He's with us and there's nothing else to day," said Zidane.
"We have clearly lost two points," he said of the Villarreal game. On Odegaard, who was subbed, he said: "He was very tired, the effort of the players was tremendous. We had chances to get the three points and it's a shame it ended in a draw."
Zidane also said Hazard needs time to get to his best level. "He's been out for a while and we have to be careful with his minutes, but the most important thing is that he's with us, fit, and he's fit."
On his own emotional state, Zidane said: "I have the same hope as always and it will always be like this. Don't worry. You (media) keep doing your job and I'll keep doing mine."