UEFA's position ahead of Cristiano Ronaldo's move to Juventus
The governing body of European football doesn't believe Juventus will fall foul of the Financial Fair Play rules should they complete the signing of Ronaldo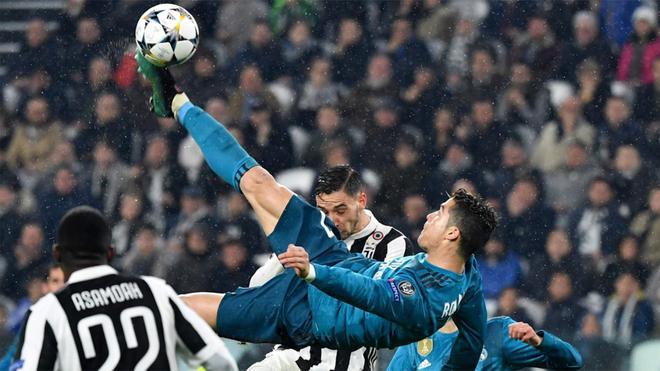 Juventus' deal to sign Cristiano Ronaldo won't see the club be brought under investigation by UEFA for Financial Fair Play regulations.
The current guidelines to avoiding any sanction by UEFA is for clubs to only spend €5m more than they earn over a period of three years. This can't be avoided by obtaining deals which are above the current market value. This refers primarily to sponsorship deals which have been called into question by UEFA in recent years. And lastly the club's debt cannot be more than €30m per season.
all in order
Based on these concepts and that the €100m asking price from Real Madrid is genuine, the full cost of the deal would be around €400m.
This is because Cristiano will earn €70m gross per season over the four seasons he'll sign for at Juventus. This means that in his first season at the club, between the transfer fee and his wage, it'll cost Juve €170m.
Those numbers might appear to be excessive in the face of Financial Fair Play, but not if you look at the financial state of the Italian club. And even less so when you take a glance at what Juventus have earned in recent years for just their Champions League campaigns.
Juve earned nearly €200m in champions league revenue
If you only look at Juventus' accounts last season, 2017/18, you'll see that they earned €78m for their run in the Champions League. But if you go back to the 2016/17 season, the Old Lady were beaten finalists but raked in more than eventual winners Real Madrid. Juventus earned €109m that year whereas Real Madrid took home €81m.
So, only on the basis of Champions League earnings over the last two seasons, Juventus have earned almost €200m.
These numbers allow the Italian club to make major signings without failing FFP regulations. It'll be even easier for them to do this should they sell Gonzalo Higuain to Chelsea in a deal worth around €60m.
With all those numbers on the table the only thing left to do is actually complete Cristiano's transfer to the club. At the moment Real Madrid haven't received an official offer from Juventus for their Portuguese star.
When the deal moves forward, it'll be interesting to see if the asking price sticks at €100m or if it increases. And then how Cristiano's exit from the club goes. At the moment, Real Madrid are demanding that Ronaldo explains the reasons behind his exit before any move can take place.