Tottenham's Harry Kane emerges as a striking option for Real Madrid
Florentino Perez would be interested in signing the English striker
Spurs owner Daniel Levy would not let Kane leave on the cheap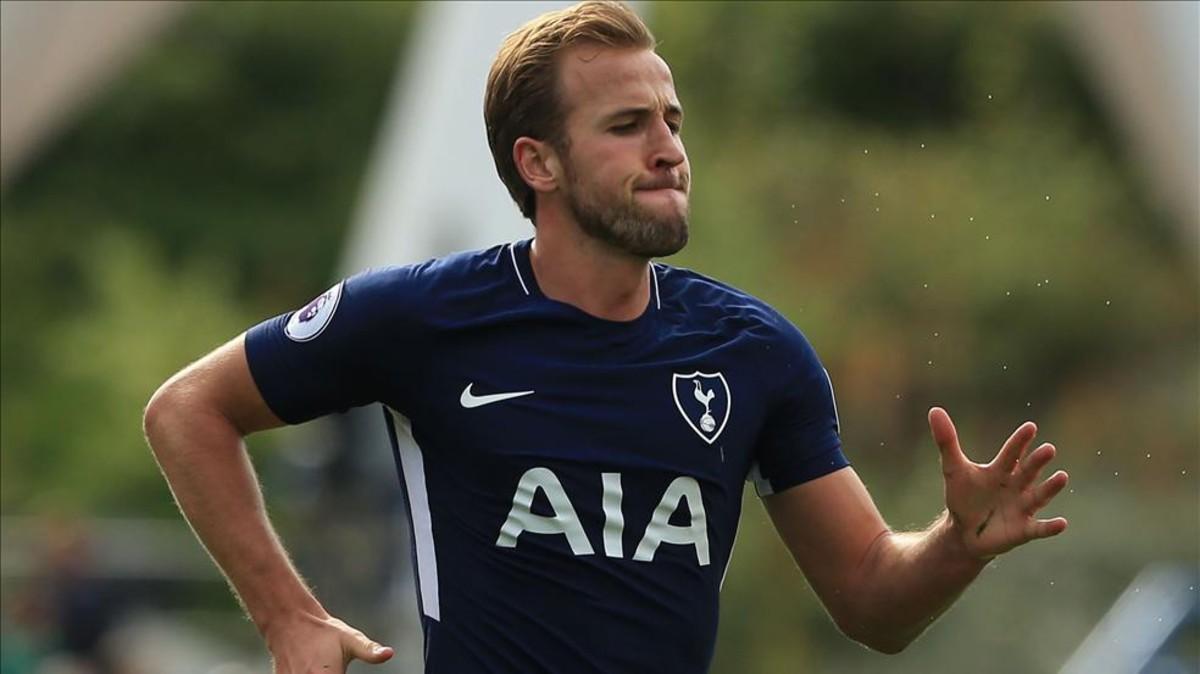 Real Madrid are searching the market for a striker that guarantees goals and have been linked with various options throughout the last few weeks.
Tottenham's Harry Kane is the latest name to come up. The young English forward is just 24 and has already scored 11 goals this season as he continues to take huge strides forward.
Edinson Cavani is another name that has been mentioned to come in and take advantage of the chances being created by players like Isco and Marco Asensio.
Florentino Perez needs a No.9 who can score regularly and the Uruguayan would fit in well but his age (31) and the difficulties in signing him from Paris Saint-Germain would rule him out.
Kane, therefore, could be the one. He has not ruled out leaving England in the future and trying his luck in a different country.
"I would never say no or yes," Kane said. "You'd not rule out anything. It's not something I definitely want to do, but you never rule anything out.
"I'm very happy here [at Tottenham], but we'll see what happens.''
The Guardian have also reported Madrid's interest in Kane, but problems could arise once again when it comes to negotiating with Daniel Levy.
Perez already knows how tough it is to thrash out a deal with the Spurs owner following the transfers of Luka Modric and Gareth Bale.