The Real Madrid vs Bayern Munich referee could get the final
The Turkish official may be given the chance to referee Real Madrid again in the final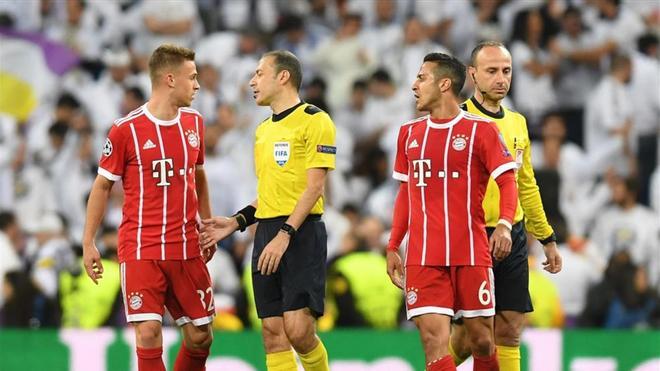 Incredible but true. Cuneyt Cakir, the controversial referee from Real Madrid's 2-2 draw with Bayern in the Champions League semi-final, could take charge of the final itself in Kiev.
The president of the Turkish refereeing committee, Ysusuf Namoglu said: "The UEFA committees are very happy with his performance. We hope he will be the referee for the World Cup final in Russia. He did very well in the semi-final of the champions and he could have the chance to referee the final too."
"Cakir refereed another Champions League corner and Infantino and Collina trust him a lot because he always delivers."
On the controversies he said: "I cannot comment about a game that has been refereed. Everyone saw his performance nad Massimo Busacca from UEFA and FIFA did too."