James Rodriguez could become Real Madrid's problem once again
New boss Jupp Heynckes is not keen on the Colombian
Bayern would make a huge saving by ending the loan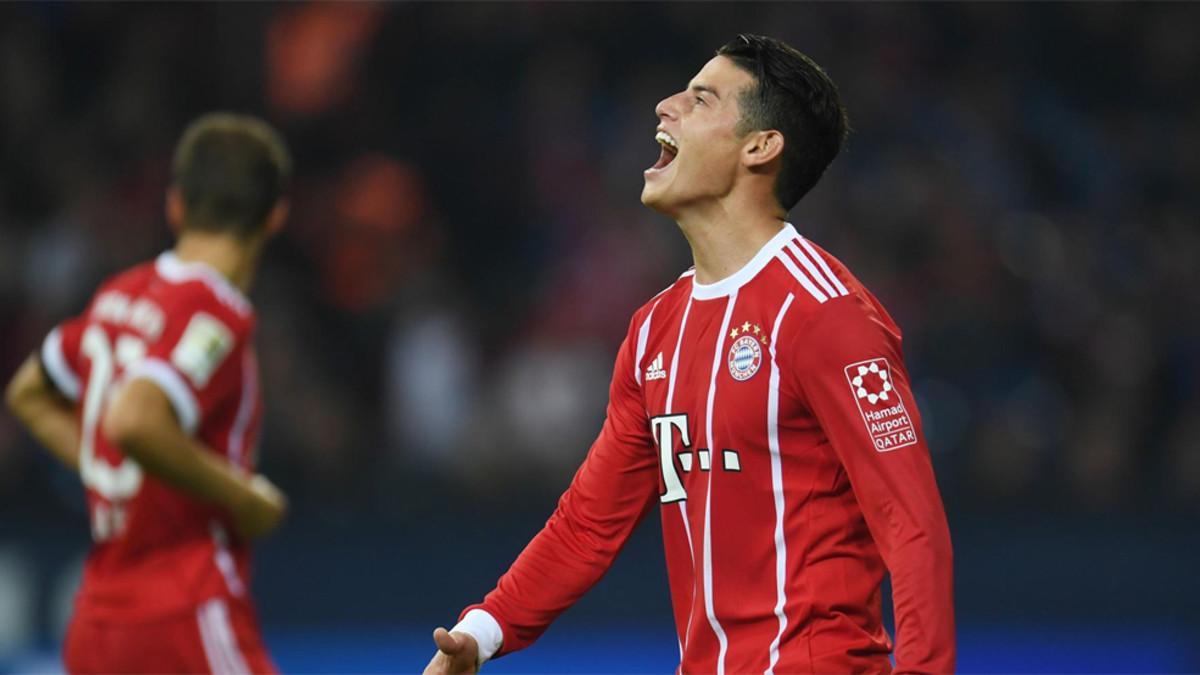 Bayern Munich's problems could become Real Madrid's problems. At least one of them, which has a name and a surname: James Rodriguez.
The German side have not had a great start to the new season and, as a result, Carlo Ancelotti has been fired. The departure of the Italian coach leaves the Colombian midfielder without his biggest fan at the Allianz Arena.
New Bayern coach Jupp Heynckes, who has also coached Real Madrid, is not counting on James for the current campaign.
IT'S A NO FROM JUPP
Heynckes discarded the Colombian from his plans. That means he doesn't have a big role to play between now and June. 30, which is when Bayern will decide whether they stick with Jupp or name a new coach, the latter being the most likely. The new boss will then decide if he wants James to continue.
In Colombia, they inform that the chosen one will be Julian Nagelsmann, the current Hoffenheim coach. And Nagelsmann has already leaked that James is not to his taste as he is too static.
RETURN TO MADRID
Therefore, James would have to return to Madrid, becoming a problem for Zinedine Zidane on the pitch and one for Florentino Perez financially.
Madrid have earned 6.5 million euros from Jame' loan during the current season. If Bayern rule out keeping him they would save 6.5 million euros for next season and another 42 million from the final transfer. In total, a saving of 48.5 million.
But it's not exclusively an economic problem. Zidane would be left with a star player who he doesn't want and who last season did not accept a backup role.
DISAPPOINTMENT
Perez paid Monaco almost 80 million euros for James, who earned a salary of more than seven million net at the Bernabeu. However, despite being an idol in Colombia, he didn't reach expectations at Madrid. Nor is he doing so at Bayern, where he has been criticised.
Meanwhile, James only has achieving qualification to the World Cup in his mind, with Colombia looking to seal their spot in Russia against Peru this week.