Florentino Perez wants a Madrid-Barcelona final at the Wanda Metropolitano
The Madrid chief has given a message to new coach Lopetegui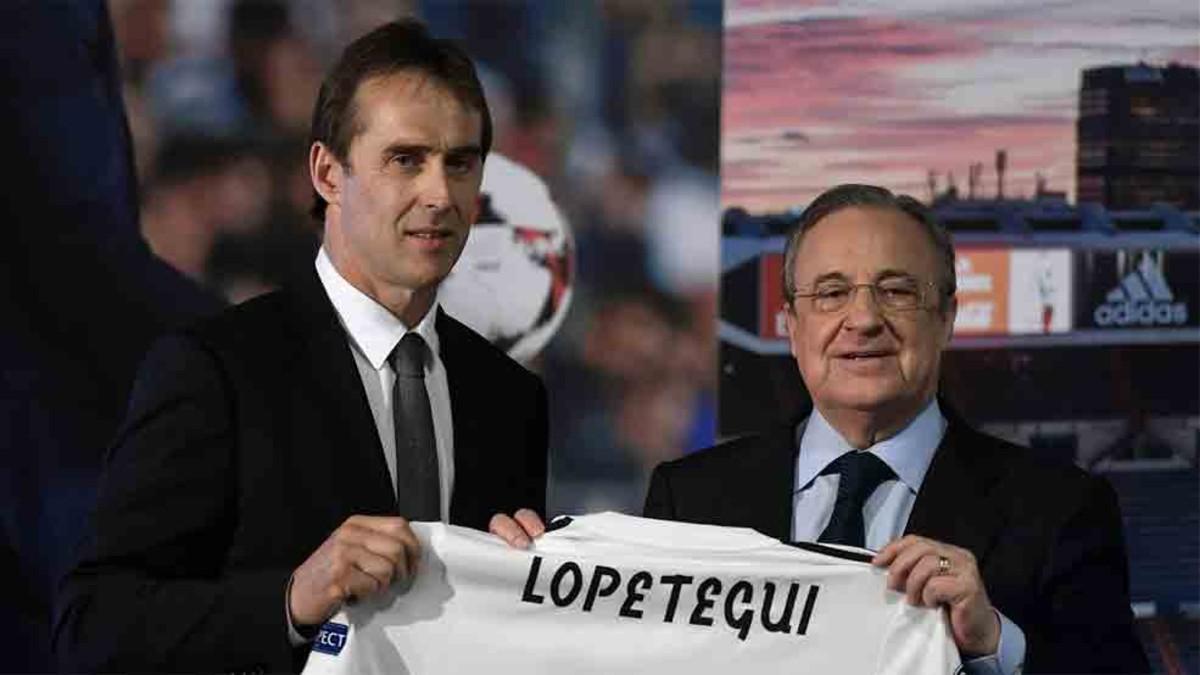 Real Madrid president Florentino Perez has now told new coach Julen Lopetegui what the demands are this season. And, above all, he wants them to win the Champions League for the fourth time in a row and the fifth time in six years. This time, Perez wants the European trophy because of the extra special value it has this season.
Perez, according to 'El Confidencial', has told Lopetegui that the priority has to be the Champions League, even though others think it should be La Liga. "The priority is to win the Champions League at the Wanda. And if it can be against Barcelona, even better," he told the coach, according to the report. "Winning the Champions League at [Atletico Madrid's stadium] the Wanda would be the bee's knees."
Perez is seduced by winning the Champions League for a fourth time in succession, but he also wants to beat a team like Barça in the final. And to do it at the home of their city rivals, the Wanda Metropolitano, would give it even more importance.