Capello: Real Madrid have 500 million euros to sign players
The former Madrid coach spoke about the money Los Blancos can spend this summer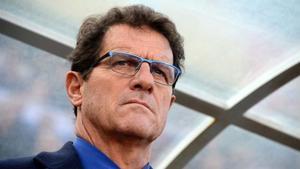 Fabio Capello, a former Real Madrid coach, gave a clue about the money that Florentino Perez can spend this summer to bring players to Los Blancos. He says there is 500 million waiting to be blown.
"They tell me Madrid have 500m euros to spend on signings this summer," he said on Sky Italia. "I was in Barcelona this week and someone who knows a lot about Real Madrid told me that."
Capello visited for the World Soccer Congress at the Hotel Sofia.
During his time there he also gave his opinion on Zinedine Zidane's return.
"Now he has more power there than before," explained Capello. "In his first era, Zidane was put in charge by Florentino, now this time Florentino has asked him to come back."