PSG deny Galtier's comments about Leo Messi's exit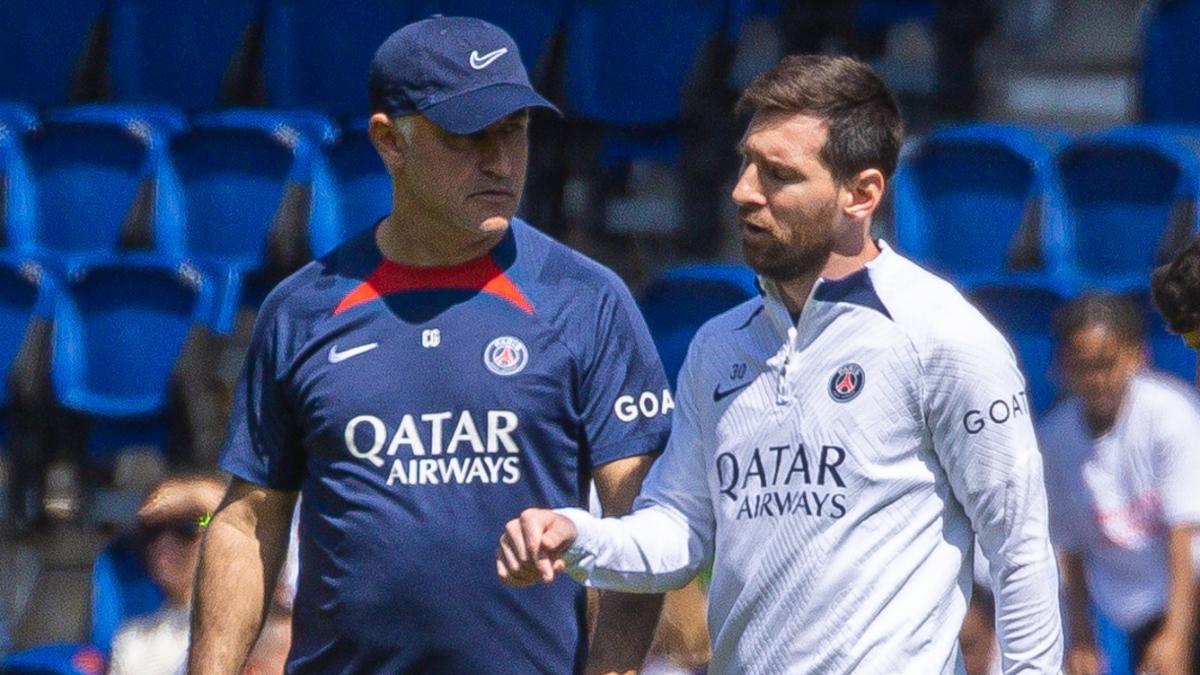 The French club's coach had said Saturday will be Messi's last game
Paris Saint-Germain (PSG) said on Thursday that club coach Christophe Galtier "misspoke" when he confirmed that Saturday's game will be Leo Messi's last at the Parc des Princes.
According to the Parisian club, Galtier's words refer to a last game "this season", PSG sources confirmed to EFE. PSG's clarification, however, does not necessarily confirm Messi staying - who finishes his contract on 30 June - in the French capital, although he has an extra season as an option.
A few hours earlier, asked by the media about the Argentine striker's situation at a press conference, Galtier had replied in no uncertain terms that Saturday's game against Clermont, in what will be the final matchday of the 2022-2023 French League, will be the Pulga's last at the PSG stadium.
"I have had the privilege of managing the best player in the history of football," the coach also said. Messi arrived at PSG in August 2021 on a two-season contract plus a third season option. After the World Cup in Qatar, it seemed that the player and the club would activate that extra year, but in recent weeks the positions have drifted apart.
The 35-year-old, seven-time Ballon d'Or winner and World Cup winner with Argentina in 2022, has been offered several deals, including a ludicrous one from Saudi Arabia, the biggest contract in the history of football. But there are other options, such as a return to Barcelona or a move to Inter Miami.