Al-Khelaifi responds to Leo Messi dig: We're a French club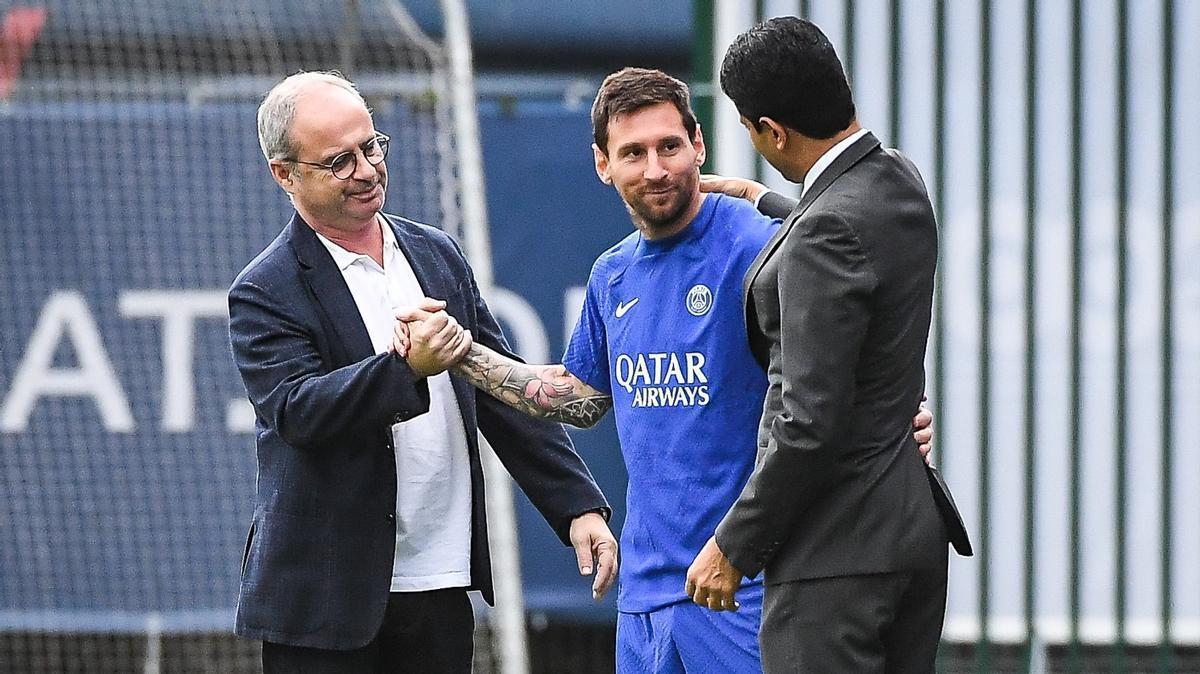 After another intense summer in the offices of PSG, the club's top dog, Nasser Al-Khelaïfi, finally appeared before the media to review the hot topics at the French club. With two names arousing interest above all, Leo Messi and Kylian Mbappé.
Regarding the Argentinian, Al-Khelaïfi wanted to deny any rumours of a bad relationship during his time at the club. Following Leo's words in 'Olé' about his tribute for winning the World Cup, in which he claimed to be one of the few players going without recognition for the title achieved in Qatar from his club, the president of the French club wanted to clarify.
"There is a lot of talk outside. As everyone saw, we celebrated Messi in training (when he won the World Cup), and we also celebrated him in private. But with all due respect, we are a French club. Of course, it was a delicate issue whether to celebrate in the stadium. We have to respect the country he beat: his teammates in the French national team and also our supporters. But he was and is an incredible player; we were proud to have him here," said a clearly conciliatory Al-Khelaïfi.
On Mbappé and his new 'busy' summer, the Qatari boss was keen to stress that what happened remains behind closed doors, taking the opportunity to emphasise that Mbappé himself "is still inside". "The problems we had stay in the family and Kylian is part of the family. I'm proud of what he's doing and what the whole team is doing," he said.
In addition, he also took the opportunity to throw 'a favour' to the Frenchman in the fight for the Ballon d'Or. "We have the best player in the world and for me he deserves the Ballon d'Or," concluded Al-Khelaïfi.