Norwich City become first team relegated from the Premier League
They were pumped 4-0 at home by West Ham on Saturday to confirm their demotion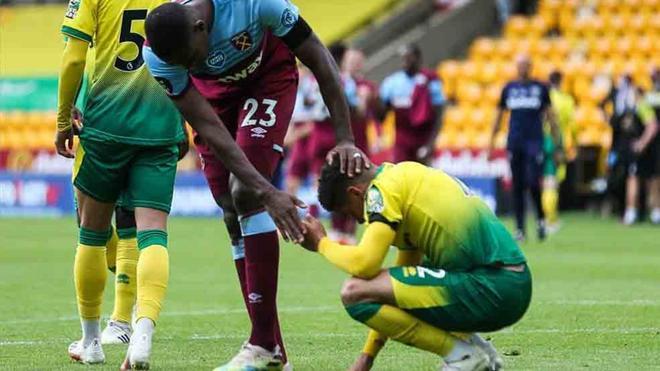 Norwich City became the first side to be relegated from the Premier League on Saturday when they were beaten 4-0 at home by West Ham United.
Michail Antonio scored four times for West Ham, who boosted their own survival chances at the same time as condemning Norwich to an immediate return to the Championship.
Norwich are bottom of the table with 21 points from their 35 games. They're now 13 points from safety with just three games to be played.
Their relegation was confirmed because, in addition to their defeat, the two teams immediately outside the bottom three both won: West Ham and Watford.
Watford came from behind to beat Newcastle United 2-1, with striker Troy Deeney scoring both goals for the Hornets.
West Ham and Watford are now tied on 34 points, six clear of Bournemouth and seven clear of Aston Villa, who both still have to play this weekend.