With the hope of Ansu and the greatness of Leo Messi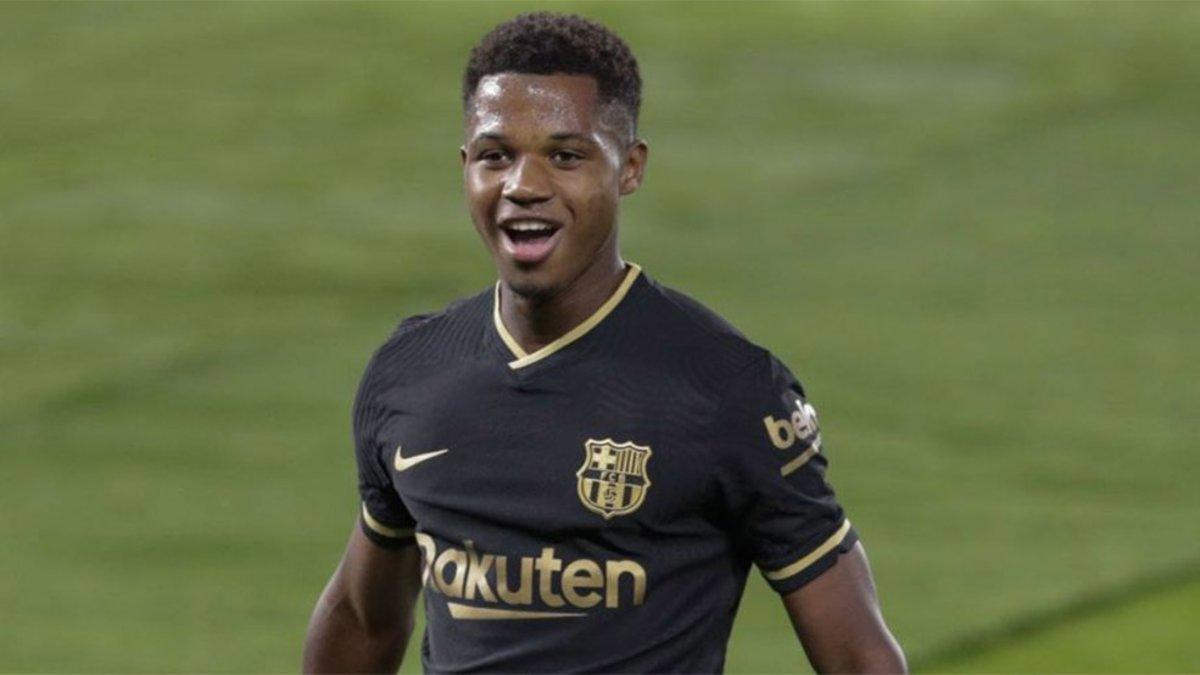 With Ansu Fati we starting to see what happened with Leo Messi many years ago; the adjectives are running out. The energy and efficiency of Ansu (11 goals in 17 shots as a Barca player) make Barcelona fans very hopeful, as they were when they saw Messi coming through.
We cannot make the mistake of too many comparisons, because Ansu and Messi are incomparable. But it is impossible not to analyse the statistics and dream of something which is becoming a reality: Fati is the heir to Messi's throne. The 17 year old has a long, long way to go. We should not put more responsibility on him than is necessary. Messi is the leader. The No 1 in the world, And he has to pull his weight in the difficult moments.
But the spontaneous magic of Ansu makes us think that not everything, from now on, is up to Messi. That he has a generational talent coming through beside him. Fati, right now, is the best footballing complement to the Argentine crack. He showed it against Celta, a fine goal mixed of speed and top execution. The third in two games. He is a gift for Barca fans and a perfect weapon for Koeman.
Messi, meanwhile, confirmed what he told SPORT - he's more motivated than ever and he will fight to win. He did that, especially after Lenglet was sent off. He appeared to finish the game too, forcing an own goal and setting up Sergi Roberto for the third. This 100 per cent committed Messi is what Koeman needs for this to be a winning project. If to Ansu's hope you add the greatness of Messi, this Barca is starting to look like a team that can do something. With Ansu and Messi, everything is possible.