Will Joan Laporta be able to keep his promise and retain Messi?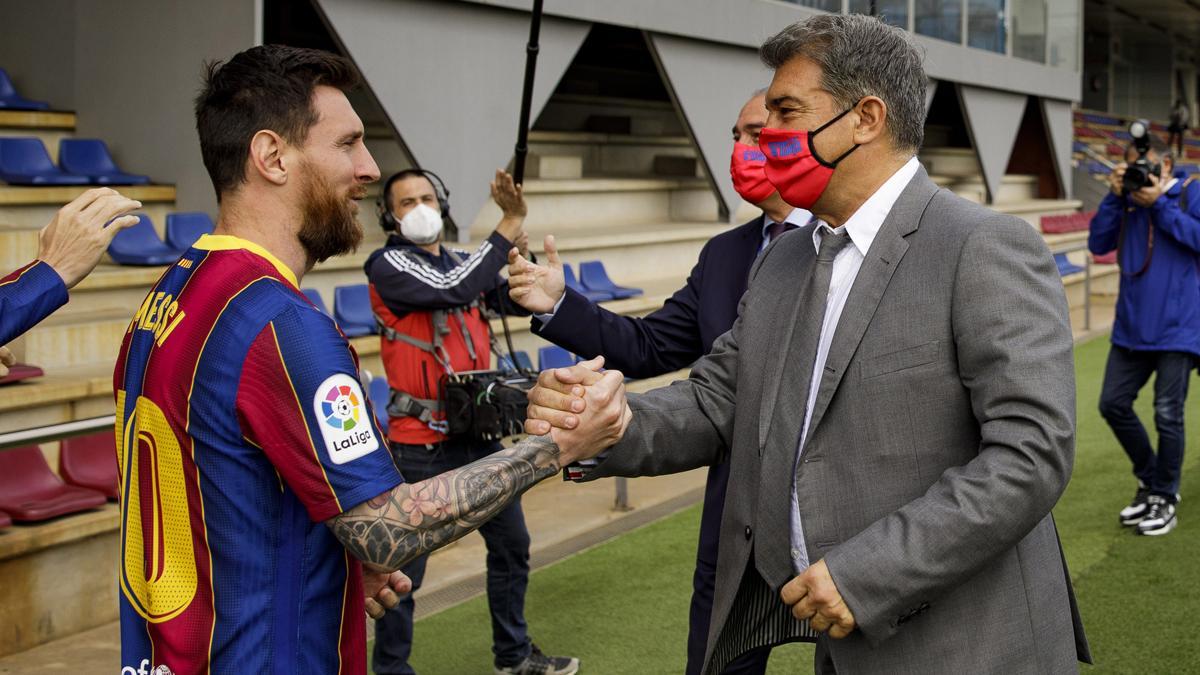 Leo Messi is yet to sign a new contract with Barça and the clock is ticking. Joan Laporta has been president for three-and-a-half months now, while Messi left the city of Barcelona one-and-a-half months ago as soon as the domestic season had finished. Since then, just like during his presidential campaign, Laporta has transmitted messages of optimism and calmness to the club's fan base, but he is yet to back these up by tying Messi down to a new deal.
It's true that there is a positive relationship between the club's board and the player's entourage, although certain doubts are starting to arise. The obligations to reduce their wage bill, the inability to unilaterally terminate contracts, the problems that Mateu Alemany is facing in getting players to agree to wage cuts and LaLiga president Javier Tebas' refusal to accommodate for the club's requirements have raised some concerns among the club's leadership. Increasing numbers of board members are privately admitting that it will be impossible to extend Messi's contract if the club cannot sufficiently reduce its wage bill. PSG and Manchester City are yet to make a move for the Argentina captain but they are monitoring the situation, aware that reducing their wage bill and costs by around 200 million euros is no easy task. Selling Griezmann, for example, at the right price, without making a loss, is an operation that takes all summer (Barça needed three summers), and they need to also convince the player to leave the club. To sell him in the next two weeks would be a miracle. Besides Griezmann, the club is also actively trying to find suitors for Pjanic, Umtiti, Coutinho, Dembélé, Aleñá, Braithwaite and Neto, amongst others.
Will Leo Messi wait until this is all sorted? Will Joan Laporta be able to withstand the mounting pressure? Pre-season starts on Monday, and Messi isn't due to join the squad until three weeks time, at the start of August. What will happen if Messi hasn't signed a new contract by then? The road ahead isn't an easy one to navigate, but both parties remain convinced that a positive solution will be reached.