Marc-Andre ter Stegen helps Barca avoid more disappointment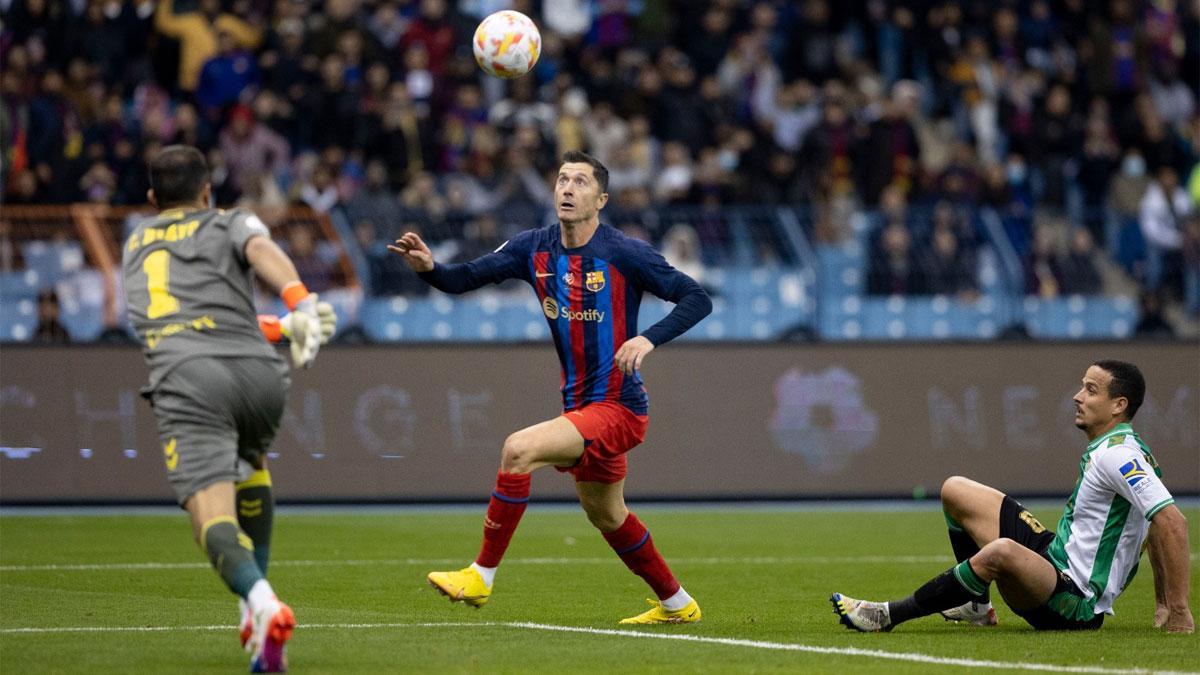 The Super Cup final is served. Barca vs Madrid, on Sunday, for the first title of the season. Riyadh will be the scene of the Spanish Super Cup clash that could be - should be - a turning point for Barcelona. Xavi's side needs success and in Saudi Arabia they will have a fine opportunity to get it. It's only a small competition, but Barca are not going to undervalue it. It's been 636 days since Barcelona won a trophy.
In those 21 months, many things have happened. Some good, like the resurrection under Laporta. Some bad, like the unexpected exit of Lionel Messi. But finally Barca can be champions after so many disappointments and failures. They beat Betis thanks to Ter Stegen in a state of grace, Lewandowski scoring and Ansu Fati also exploding in extra-time.
Xavi's side are refining their game bit by bit, although are still lacking efficiency and committing some dangerous defensive disconnections, as happened against Betis. They went ahead twice anad gave up the lead. Ter Stegen helped Barcelona avoid suffering in the lottery of penalties with two immense saves. Avoiding what would have been a new disappointment.
The win left strange feelings ahead of the Madrid clash, set up by their win over Valencia the day before. Sunday will be a battle for a title, a test of fire between two teams both generating doubts, that could mark the rest of the season. Whoever wins will be reinforced. Whoever loses, hurt. That is why Barca have to win the first trophy of the Xavi era, in whatever manner.