Argentina draw with Brazil to book their place at 2022 World Cup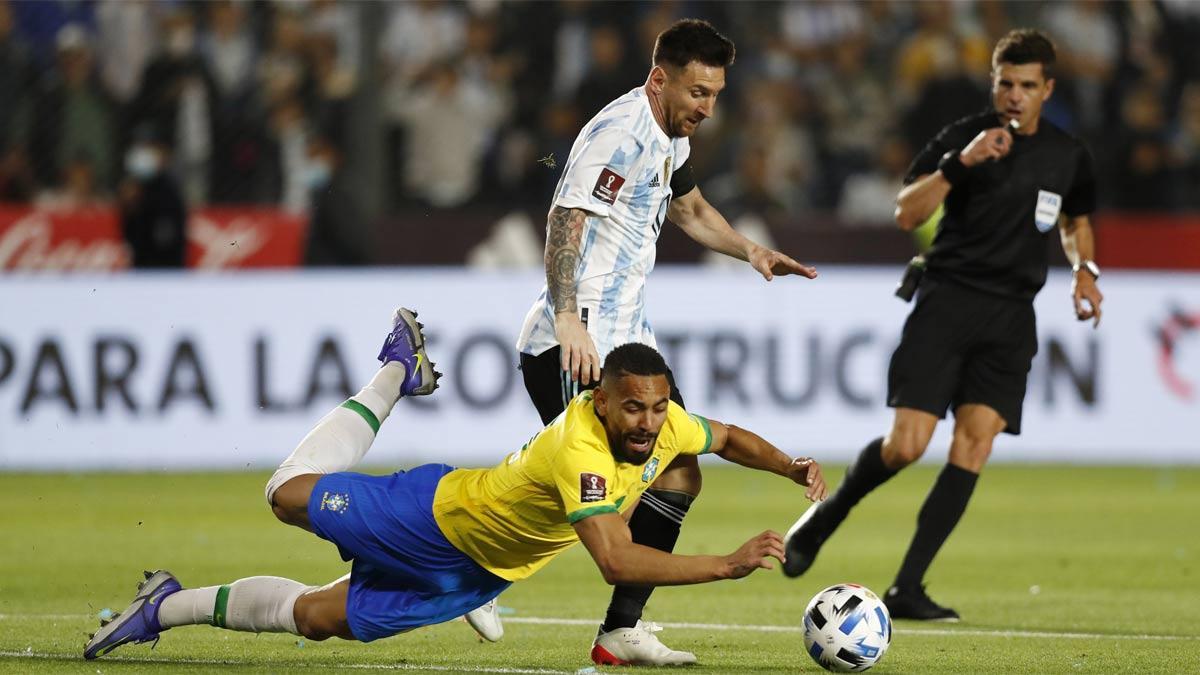 A goalless draw proved enough for Messi and Co. to book their place in Qatar
Argentina will be at the 2022 World Cup in Qatar. They qualified on Tuesday after drawing 0-0 with Brazil in the superclasico, but it was Ecuador's 2-0 win over Chile later that guaranteed their spot in the finals with five games to play.
Brazil, meanwhile, had already sealed their place at the tournament in Qatar next winter, although they still worked hard to earn a point against Argentina.
Neymar was missing for the Seleçao but Lionel Messi did start for Argentina after recovering from an injury.
Brazil have 35 points and Argentina have 29 points. Both nations remain unbeaten and have a game on hand on the other nations in South America, who all have four games left.
Ecuador's win moved them ip to third in the group with 23 points, with the race to join Brazil and Argentina in Qatar hotting up.
Colombia and Peru currently sit fourth and fifth with 17 points, while Chile have dropped to sixth with 16 points.
Uruguay (16 points), Bolivia (15 points) and Paraguay (13 points) are all still in the race to qualify, too.
Venezuela, bottom of the group on seven points, are too far adrift, though.
The top four progress directly to the World Cup, while the team that finishes fifth will advance to the inter-confederation play-offs.