Setien knows nothing about swap deal involving Arthur and Pjanic
The Barça coach insists he's not aware of talks with Juventus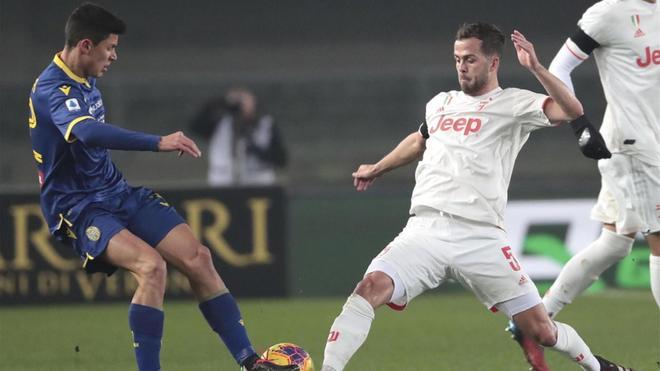 Barcelona coach Quique Setien has spoken about midfielder Arthur Melo's situation in an interview with the Italian newspaper La Gazzetta dello Sport, ruling out the Brazilian leaving Camp Nou this summer.
Setien talked about how Arthur fits the team's style of play and is important for the squad amid reports Barça are ready to swap him for Juventus' Miralem Pjanic.
"I speak with the directors at the club really often and no one has told me anything in that respect," he said of an Arthur-Pjanic swap deal.
The Barça coach added: "Among other things, Arthur has already said twice he wants to stay at Barça and I understand him perfectly. In his place, I would think the same. I would not leave a team like this, nor the possibility of playing alongside the best player in the world."
On Pjanic, he said: "He's another excellent player, but let me make a more general comment in terms of the moment we're in: right now it's a risk to speak about the transfer market.
"(The majority of clubs) will have to readjust their budgets, the damage suffered is enormous and a deep restructuring will be necessary. The big amounts of money paid for players recently will not be possible, at least not in the short-term.
"In addition, there will be various players that maybe wanted to leave but now won't be able to because there's no money available.
"I would like to earn more but it won't be possible: if the budgets diminish, the salaries will also have to be adjusted, that's the reality. Football lives in a bubble that has grown dramatically year after year. A month and a half of crisis was enough to bring the economic drama of many clubs to the surface."