PSG, Inter and Juventus closely monitoring the Leo Messi situation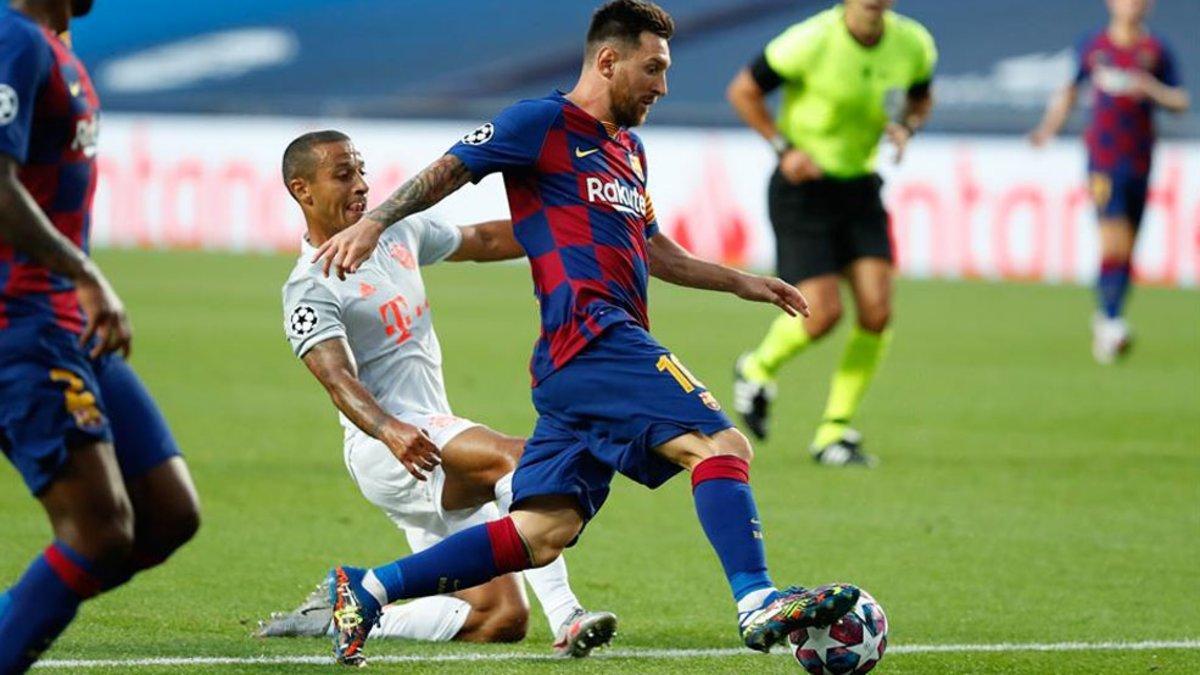 They're three of the teams outside the Premier League with big financial clout
Lionel Messi is the best player of all time. He's only ever played for Barcelona and for supporters of the Catalan club it's a tragedy that he could be planning to leave.
As fans cross their fingers and hope he will stay, other clubs are closely following the situation. There's money in the Premier League to attempt the signing but the club most ready to move are Paris Saint-Germain, Inter Milan and Juventus.
All three clubs would have to make a financial commitment never previously seen, so it won't be easy. PSG, meanwhile, have struggled with FFP regulations in the past but the loosening of them during the coronavirus pandemic could play into their hands.
President Nasser Al-Khelaïfi would love to pair Messi with Neymar and Mbappe. The Brazilian cost 222 million euros from Barça and the France forward cost 180 million from Monaco.
Inter in pole
Italy has a tax advantage in that players don't pay as much and Inter are the club showing the biggest interest in signing Messi, with Barça keen on Inter striker Lautaro Martinez. Inter want to dethrone Juve at the top of Serie A.
Speaking of Juve, they're also in the hint and it would be impressive if they managed to pair Ronaldo and Messi -- 11 Ballons d'Or in one team.
But with Ronaldo on 31 million euros net, adding Messi to their wage bill won't be easy.
Premier League
English sides are also keen to have the world's best players in their ranks but have played a secondary role in Messi's future so far.
Manchester City have the advantage of Pep Guardiola, the coach that won so much with Messi at Barça, while Manchester United also have lots of money. Chelsea's name is always there, too, but there has been no major push from England.