Inter Milan speak out on Lautaro Martinez-Barça links: We're optimistic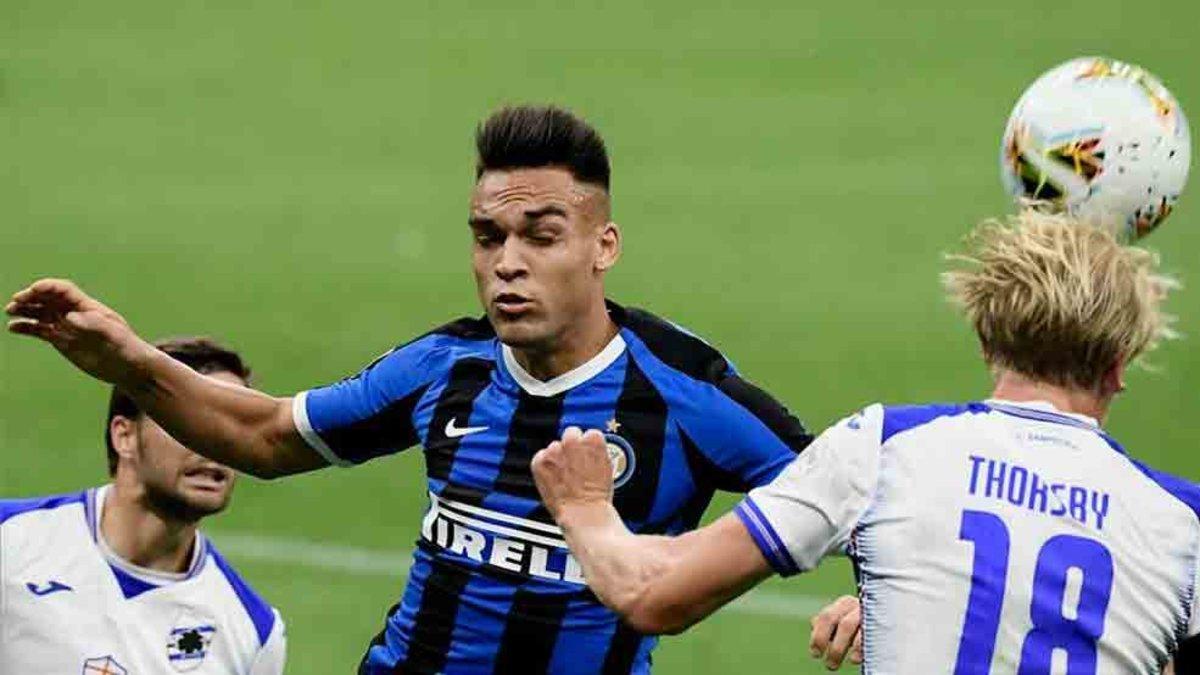 The Inter forward was back on target in Sunday's win over Sampdoria
Inter Milan's general director Beppe Marotta says he is optimistic Lautaro Martinez will continue at the club next season despite Barcelona's interest in the striker.
The Argentine international scored in Sunday's win over Sampdoria as Serie A returned this weekend and Marotta says the club don't plan on selling their best players.
"It's well-known clubs are interested," he said. He's a quality player and has had an extraordinary season. As we have always said, Inter have no intention of selling out players. If they don't want to (go), we will keep them with us.
"Lautaro's flattered by the attention from other clubs, but I am optimistic he will continue with us next season. If he doesn't express a desire to leave, we will keep him.
"That said, he's not played for three months, we have to wait. One game's not enough to assess it. He is young, he's flattered to be getting attention from big clubs.
"On our side, there's a desire to keep him and he's never expressed that he really wants to go. I am optimistic."