Coutinho gives up half of his salary to extend Bayern Munich loan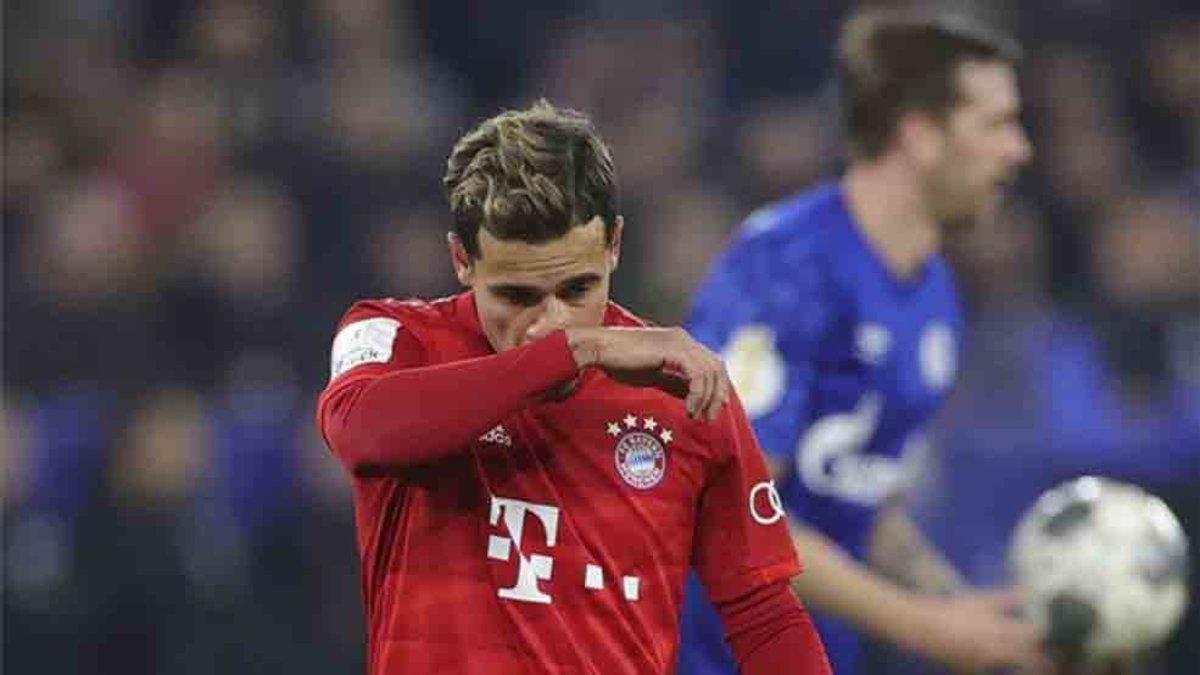 The Brazilian will be available for the German cup final this weekend
Barcelona and Bayern Munich have reached an agreement to prolong Philippe Coutinho's loan at the German club by an additional two months.
Coutinho's loan expired on June 30 but the coronavirus pandemic means the season has not yet finished, which has forced the two clubs to re-negotiate.
Bayern have managed to extend the Brazilian's time in Bavaria and will now have him available for this weekend's German cup final and the Champions League in August.
According to German outlet Bild, Bayern have prolonged the loan of all three loan players at the club. In addition to Coutinho, that also means Perisic and Odriozola. Coutinho and Odriozola will leave when the season ends, but Perisic could stay.
However, the main news in Bild is that the three players have all accepted a 50 percent wage cut during the additional two months they will spend with Bayern.
Bayern face Bayer Leverkusen in the cup final this weekend and have the second leg of their Champions League last 16 tie against Chelsea to come in August. They lead 3-0 from the first leg and are favourites to make the quarterfinals, which will be staged in Lisbon.
They have already won the Bundesliga, which ended last weekend, becoming the first of Europe's big five leagues to complete the full season.