Barcelona target Upamecano wants to play in the Premier League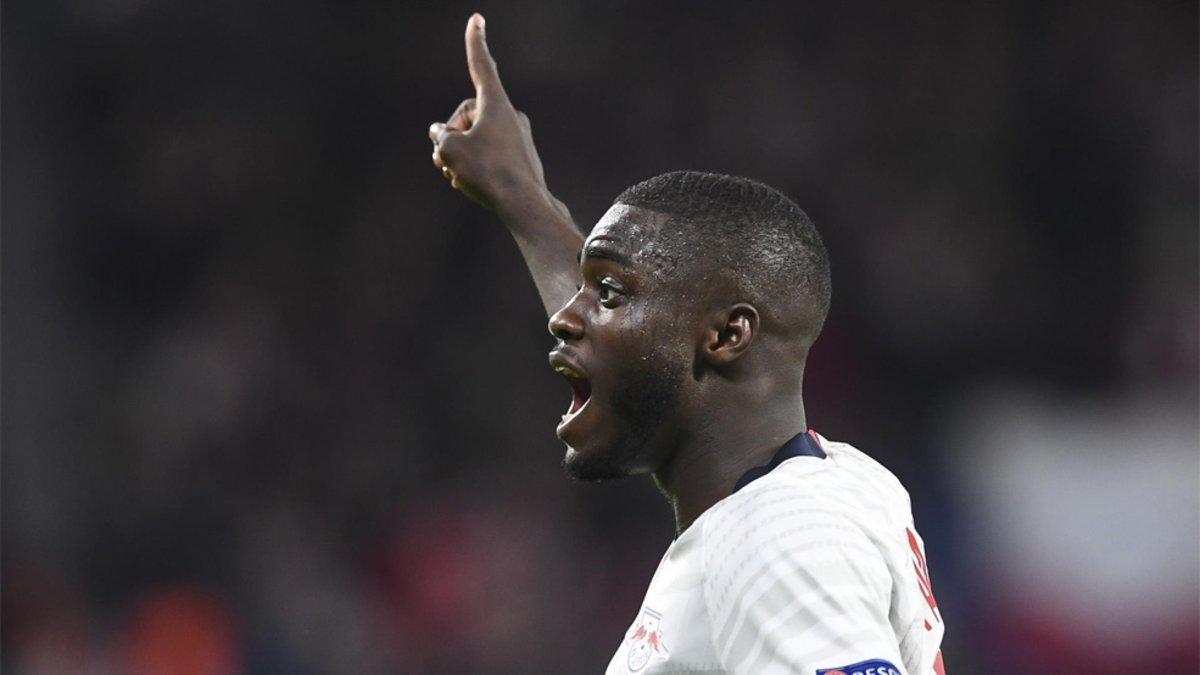 The Leipzig player has been linked with PSG too but wants to go to England
Dayot Upamecano is one of the most interesting central defenders on the market. PSG are interested, Barcelona have been linked too but the Leipzig player wants to play in the Premier League.
The player's contract ends in 2021 and this summer he wants to leave Germany. PSG are interested but sporting director Leonardo's playbook is reduced by the coronavirus crisis. Thiago Silva may instead extend his deal by a year.
At 21, Dayot thinks that his game suits the English game. Leipzig would sell because they don't want him to leave for free in the next summer. Bayern and Barca are paying close attention to the movements of the operation.
Leipzig are in the Champions League quarter-finals but top sides could persuade him to league. He's played 2,495 minutes this season - 21 Bundesliga games, six Champions League matches.