Tebas: "Messi's departure has been traumatic, it hurts that he has left"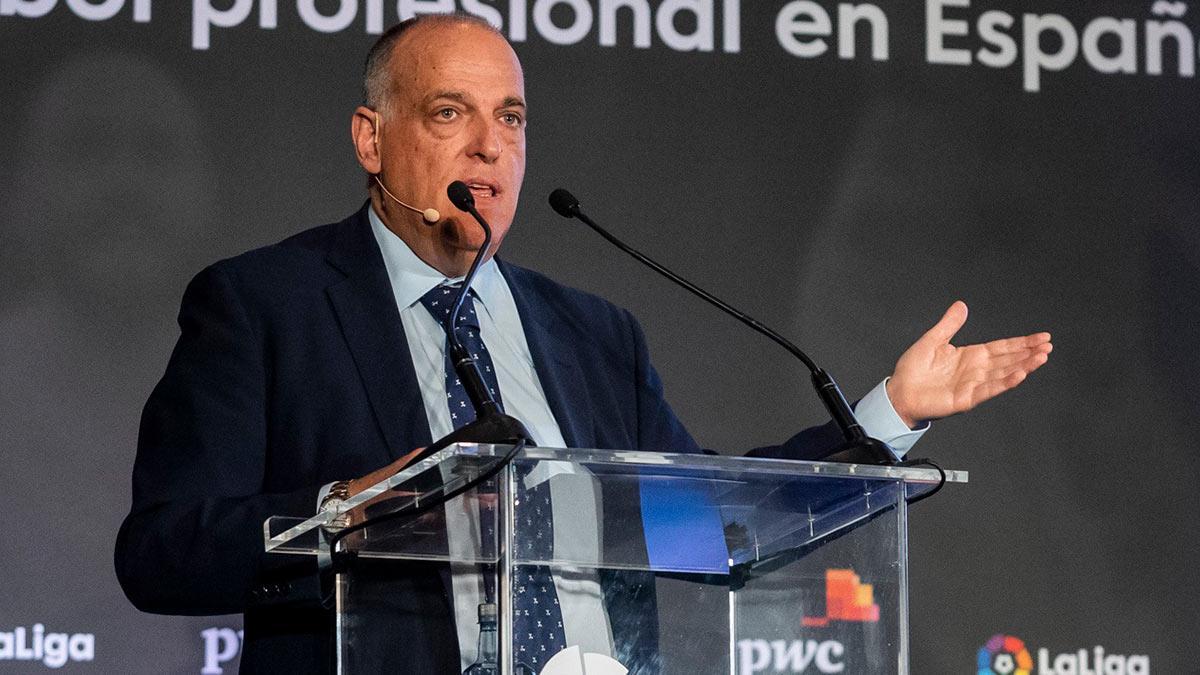 LaLiga president Javier Tebas has spoken about Barcelona's failure to re-sign Lionel Messi
Javier Tebas has described Lionel Messi's departure as "slightly traumatic" and spoke sarcastically of the "very intelligent people taking the decisions [at FC Barcelona]" in light of recent events.
These words came during a press conference regarding the "historic and exceptional" LaLiga Impulso deal which was passed on Thursday, financed by the international investment fund CVC, which was voted against by Real Madrid, Barcelona and Athletic Club de Bilbao.
"Barcelona were due to receive 275 million euros as part of this deal, but there are very intelligent people running the club, making the decisions, and this intelligence is evident from the latest decisions that they have made", he said ironically.
Talking about the status of LaLiga, he said "Of course we want to have the best players playing in LaLiga. Neymar has left, Cristiano has left and now Messi has left. His departure has been slightly traumatic, because everything was seemingly on track for a month but then it all fell through in a single afternoon. It hurts that Messi has left, but we've worked hard to maintain the value of our rights".
"Barcelona haven't lost Messi due to this. I put it down to other reasons. The club has a lot of debt and made huge losses last season", he added.