LaLiga urge Spanish clubs to reduce wages due to coronavirus crisis
The league, citing force majeure, suggested clubs take measures to protect themselves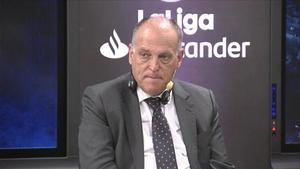 LaLiga released a statement on Friday earning clubs to use Spanish labour legislation to temporarily reduce players' wages due to the coronavirus pandemic.
The league said the 42 clubs that make up the first and second division in Spain were encouraged to apply for government ERTEs, giving force majeure as the need for the measures to be taken.
In the statement, the league explained that they had failed to reach an agreement with the Players' Association (AFE) to find a common ground regarding salary cuts.
The statement continued by saying that action is necessary to help clubs minimise the impact of coronavirus and keep them stable for when football eventually returns.
Barcelona and Atletico Madrid have already reached agreements for their players to have their wages reduced by 70 percent, while Espanyol have already announced they will be applying for an ERTE.