Javier Tebas: I would like La Liga to return on June 12
The president confirmed five players and three staff have been diagnosed with it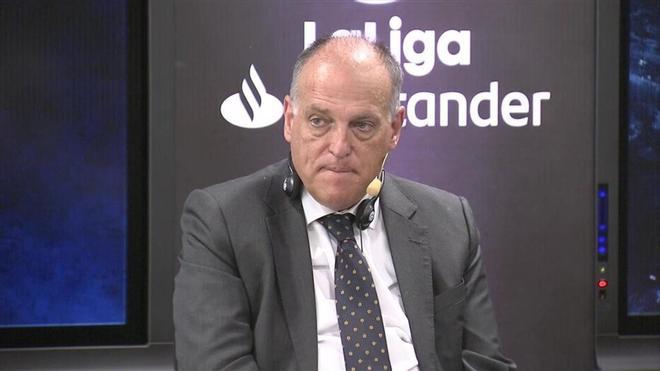 Javier Tebas has spoken about the potential return of La Liga on El Partidazo de Vamos, speaking about when he would like football to come back.
"We don't know the dates of it starting yet. I'd like if it was June 12, but that will depend on many things. Nobody knows. It's the health authorities who can authorise football to come back. The deescalation phases are understood by professional sport. We are complying with what the government is asking."
Tebas also spoke about La Liga's statement earlier in the day saying five players had tested positive.
"As well as the five players, we have detected three more cases among the technical teams and workers at clubs. Eight people from a total of 2,500 tests taken. Of all the tests, 16 per cent of them have overcome the illness. Most of them were asymptomatic, as well as their families."