Fiorentina reject Atletico Madrid's €40m offer for Giovanni Simeone
Diego Simeone is looking to bring his son to Atletico Madrid but Fiorentina want more than €40m to sell the striker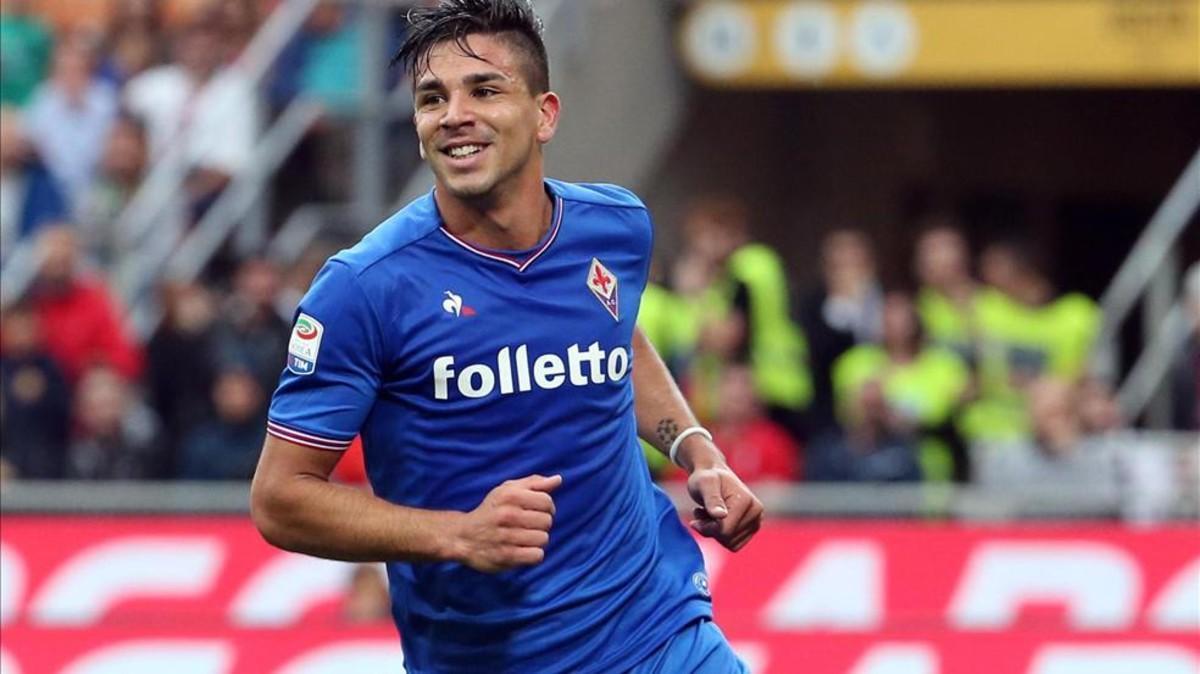 Atlético Madrid are continuing to search for options to strengthen their squad ahead of next season. After signing Gelson Martins and Thomas Lemar, it appears the next name on his hit list is that of Giovanni Simeone.
That name might seem familar and that's because Giovanni is Atletico Madrid head coach Diego Simeone's son. Enrique Cerezo sent a €40m offer over for the Fiorentina forward but the Italian side immediately rejected it. They haven't ruled out selling Giovanni but they'd want a fee in excess of Atletico's opening bid.
However Fiorentina's stance is making it difficult for the Simeones to be reunited.
Giovanni, who is 23 years old, played 38 matches for Fiorentina last season and scored 14 goals. In the next few days we'll see whether Diego and his son will be reunited in Spain.