Cucurella: Going to Getafe helped me grow as a footballer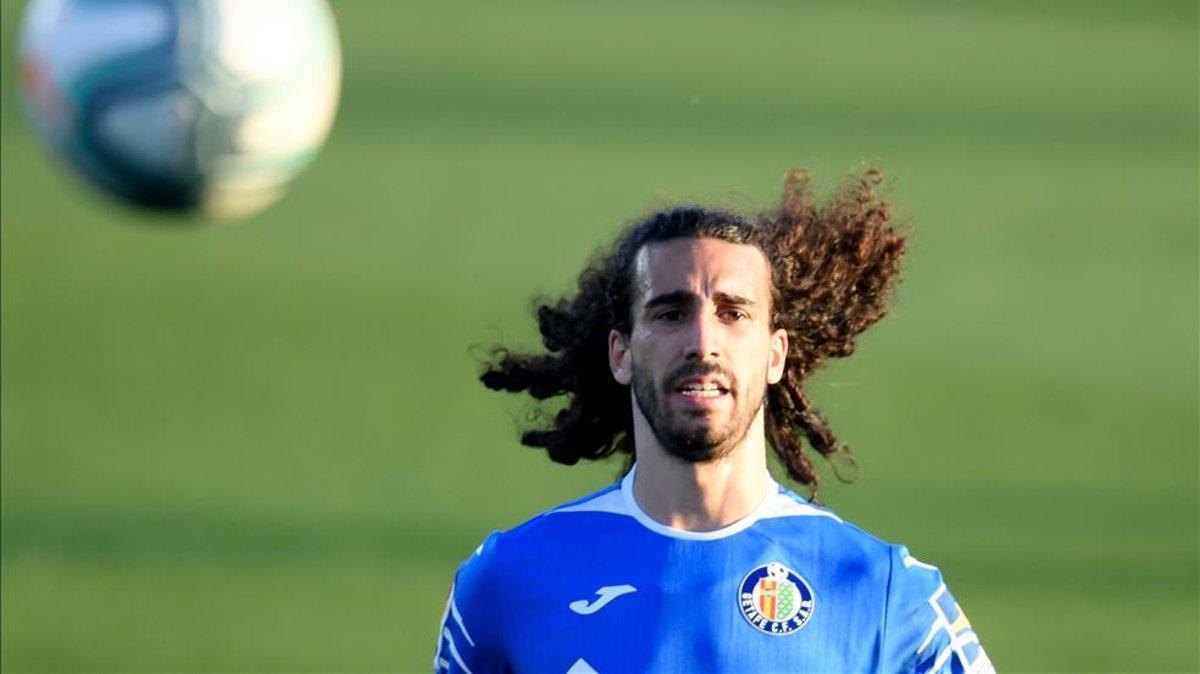 The former Barcelona man has come on during his season with the Madrid-based club
Getafe's Marc Cucurella says joining the club was one of the best decisions he's made in his career as he prepares to face Inter Milan in the Champions League.
The Spanish side took up an option to make Cucurella's move from Barcelona permanent last month following a fine season on loan in Madrid.
Cucurella says he's "happy" at Getafe and added: "Coming here is one of the best decisions I've made, it's helped me grow as a footballer."
The left-back, who plays in a more attacking role at Getafe, is confident of an upset against Inter in the last 16 of the Europa League on Wednesday.
"Apart from making history, it will do us good because we didn't have the end of the league season we hopes and if things go well in this game, we can make history and get over that.
"It was tough to be so high up the table for so long and then to miss out on Europe on the final game of the season. These last few days have helped us disconnect and focus on the competition we have left, which is super important. If we do well, everything else will be forgotten."
"We've got a tough rival in Inter but we're going to make things difficult and play to our strengths, as we showed against Ajax in the last round and when we've played La Liga's top three."