Atletico Madrid buy new stadium land from council for 30m euros
The club are paying 30m for the land and 30m more in works
The deal was signed by councillor Carlos Sanchez Mato and Atletico CEO Miguel Angel Gil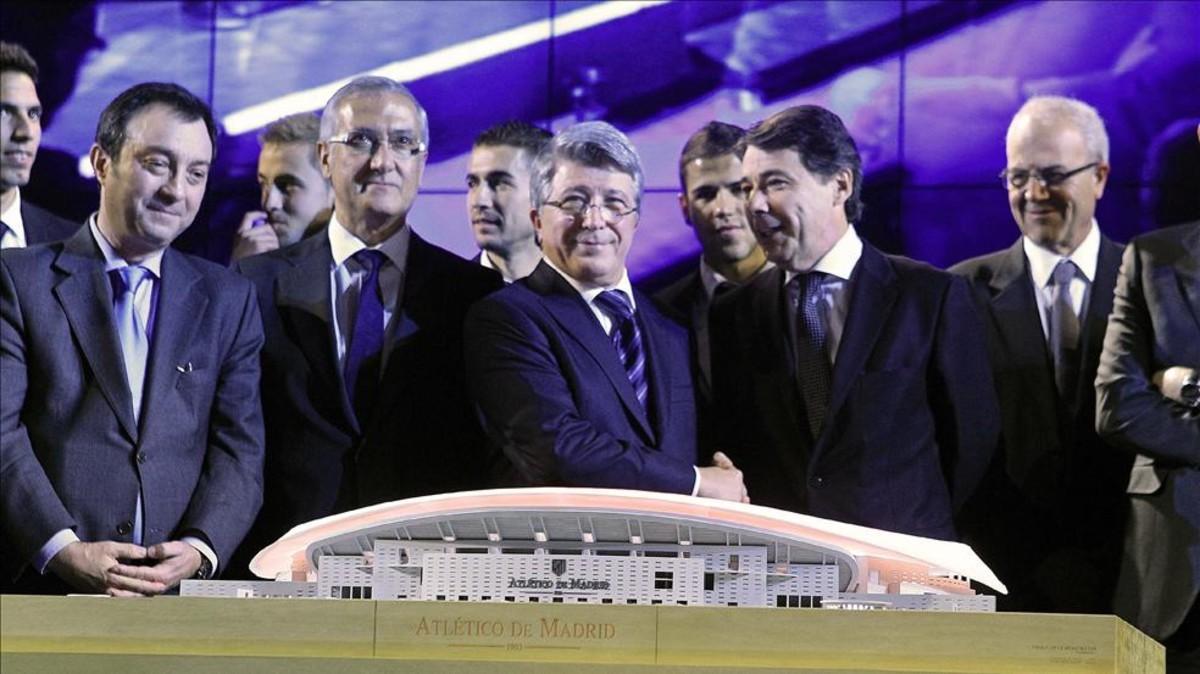 Atletico Madrid have struck a deal with the council to buy the land they are building the Wanda Metropolitano stadium they will use from next season onwards.
They will pay 30.5 million euros, plus undertake building work of 30m more, as well as creating 4,000 parking spaces for public use.
The land, which used to be for Estadio La Peineta, is now exclusively Atletico's and they will not have to host Olympic Games events there should Spain host the event in the future.
They have played in the Vicente Calderon for over 50 years but move north-east to augment their capacity from 55,000 to 67,000.